LOBO Mooring GPS Position Values in Elkhorn Slough, California.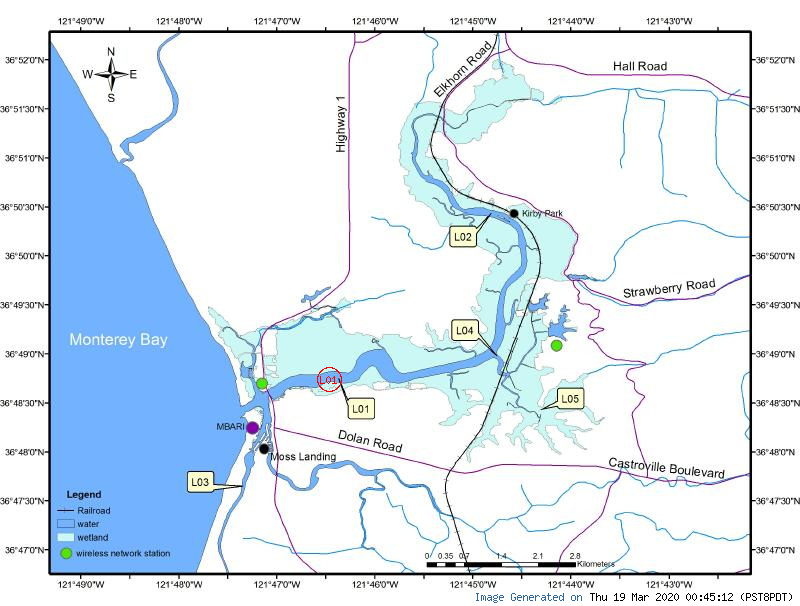 The GPS values are reported every eight hours using a Trimble Trimtrac, a combination GPS receiver and GSM MODEM which is located on each of the LOBO moorings (except L03). The most recent GPS position values are shown in the image above (red circle and ID string) and in the table below.
Acknowledgments:
that directs the incoming GPS data stream to a custom MBARI server application for processing.
Image manipulation is done using the gd Graphics Library.
Luke Coletti