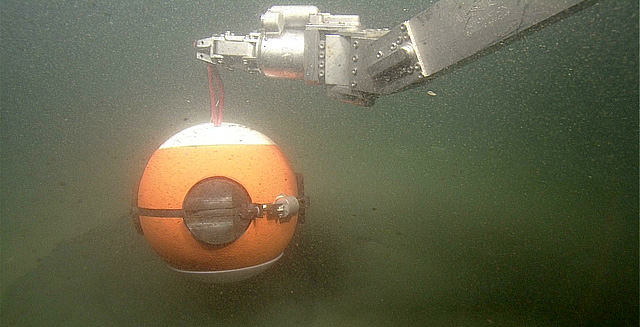 Large underwater experiment shows that "turbidity currents" involve movement of the seafloor
October 5, 2018 – A new paper shows that currents in submarine canyons often involve large-scale movement of the seafloor. This discovery could help ocean engineers avoid damage to pipelines, communications cables, and other seafloor structures.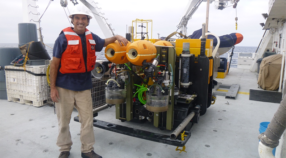 October 17-25, 2018 – The Pelagic-Benthic Coupling Group is out at Station M to service the many autonomous instruments that have been down at 4,000 meters for the past year.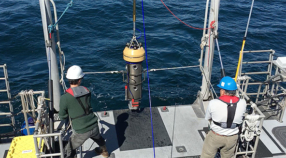 October 11, 2018 – MBARI engineers recently tested a new version of a camera system to study groundfish on deep, rocky reefs.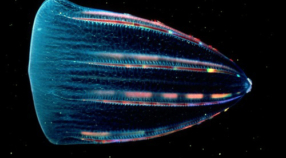 September 10, 2018 – MBARI and the Monterey Bay Aquarium co-host symposium that is bringing together researchers from at least 34 countries.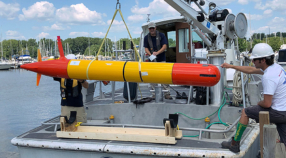 August 27, 2018 – Researchers from MBARI and the National Oceanographic and Atmospheric Administration are testing a new underwater robot that will swim around Lake Erie monitoring algae and toxins in the water.