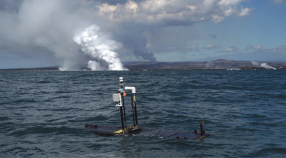 Aug 10, 2018 – Software developed by MBARI engineers guided a sea-going robot as it monitored the plume of hot seawater created by an active lava flow in Hawai`i.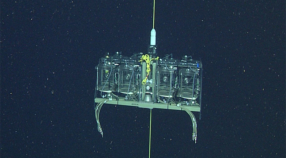 August 8-16, 2018 – The Midwater Ecology Group is measuring oxygen consumption rates of select deep-sea animals using a custom-designed tool, the Midwater Respirometry System (MRS).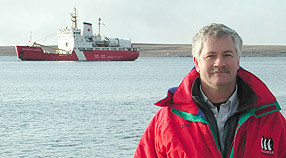 Aug 1, 2018 – The Society for Sedimentary Geology recently awarded MBARI Geologist Charles Paull the Francis P. Shepard medal for marine geology.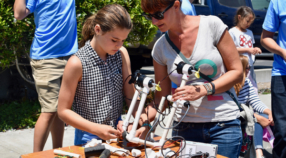 July 25, 2018 – MBARI welcomed visitors to its annual Open House on July 21st. Visitors got the opportunity to speak to staff about their work and learn about the research and development conducted at MBARI.