Seafloor Mapping Lab
Visualizing the seafloor like never before
Dave Caress, Principal Engineer
Technology development
Mapping the seafloor to image its structure and character is a fundamental type of observation used in oceanographic research. The MBARI Seafloor Mapping team seeks to achieve efficient surveys that are spatially accurate and repeatable, in complex terrain, and in the deep ocean. This work has been an important part of MBARI development and research for over two decades. Since 2004 we have used Dorado AUVs optimized for mapping to collect 1-meter (3.3 feet) scale topography, backscatter, and subbottom profiler data. Starting in 2011 we have used MBARI's ROVs as platforms for low altitude surveys that yield 1-centimeter (0.4 inch) resolution topography combined with 2-millimeter (0.08 inch) scale color photography. Whether at 1-meter scale or 1-centimeter scale, with repeated surveys our mapping tools have the capability to quantitatively measure change on the seafloor.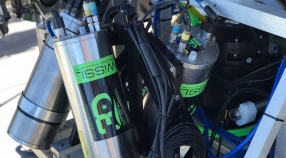 The Ocean Imaging Project is developing a system for mapping the seafloor and steep walls at cm-scale and higher resolution with lasers, cameras, and sonar.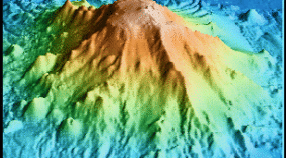 MB-System is an open source software package for the processing and display of bathymetry and backscatter imagery data derived from multibeam, interferometry, and sidescan sonars. The source code for MB-System is freely available.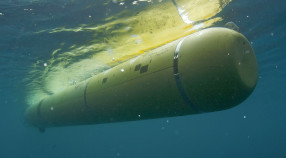 The MBARI mapping AUV is a torpedo-shaped vehicle equipped with four sonars that operate simultaneously during a mission to map the seafloor autonomously. The sonars are a swath multibeam sonar, two sidescan sonars, and a sub-bottom profiler.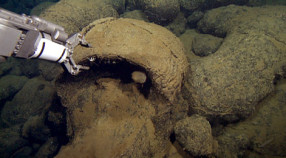 Volcanic events and deposits in the ocean are largely concealed from view and more difficult to sample than volcanoes on land. The submarine volcanism group studies processes that form and modify volcanoes in the sea.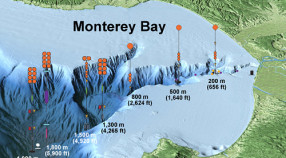 Submarine canyons are considered to be a major conduit for sediment transport from the continent into the deep sea. Under the direction of Charlie Paull we have begun to study the canyon using multiple techniques used to understand these dynamic processes.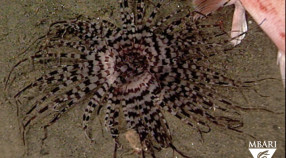 The Benthic Biology Lab looks at the habitats and lives of deep-sea organisms. The cold, dark, deep sea is relatively unexplored, so much of our research aims to discover what is there and how it lives.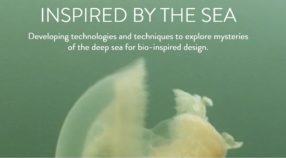 Developing technologies and techniques to explore mysteries of the deep sea for bio-inspired design.
Teams
Seafloor Mapping Group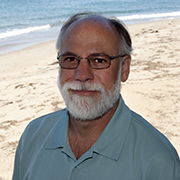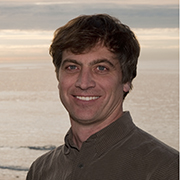 Mechanical Engineering Group Lead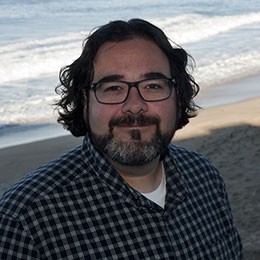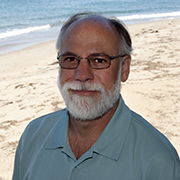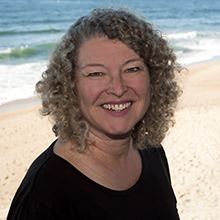 Senior Research Specialist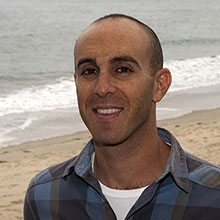 Recent Publications
Chen, T.-T.
,
Paull, C, K.
,
Liu, C.-S.
,
Klaucke, I.
,
Hsu, H.-H.
,
Su, C.-C.
,
Gwiazda, R.
,
Caress, D.W.
, (2019).
Discovery of numerous pingos and comet-shaped depressions offshore southwestern Taiwan
.
Geo-Marine Letters
: .
https://doi.org/10.1007/s00367-019-00577-z
Clague, D.A.
,
Paduan, J.B.
,
Caress, D.W.
,
Moyer, C.L.
,
Glazer, B.T.
,
Yoerger, D.R.
, (2019).
Structure of Lo'ihi Seamount, Hawai'i and lava flow morphology from high-resolution mapping
.
Frontiers in Earth Science
,
7
: .
https://doi.org/10.3389/feart.2019.00058
Georgieva, M.N.
,
Paull, C. K.
,
Little, C.T.S.
,
McGann, M.
,
Sahy, D.
,
Condon, D.
,
Lundsten, L.
,
Pewsey, J.
,
Caress, D.W.
,
Vrijenhoek, R. C.
, (2019).
Discovery of an extensive deep-sea fossil serpulid reef associated with a cold seep, Santa Monica Basin, California
.
Frontiers in Marine Science
,
6
: .
https://doi.org/10.3389/fmars.2019.00115