MBARI is open to the public for its annual Open House and seminars. A map and directions are available from various central California locations.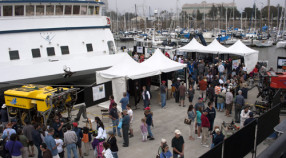 MBARI opens its doors and dock to the public for this free annual event on October 15, 2016. Staff, scientists, and engineers share their knowledge and enthusiasm about oceanographic research. Highlights include science exhibits, deep-sea videos, presentations about our research, robotic submarines, and children's activities.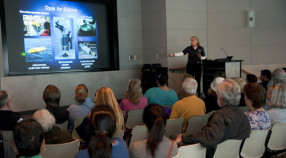 MBARI seminars are usually held on Wednesdays (unless indicated otherwise) at 11:00 a.m. in the Pacific Forum and are open to the public. The seminars cover a wide range of topics related to deep-ocean research and engineering. Our speakers include top scientists and engineers from all over the world, as well as from MBARI.