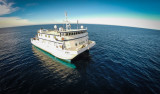 R/V Western Flyer was designed and constructed for MBARI to serve as the support vessel for ROV Doc Ricketts. Her missions include the Monterey Bay as well as extended cruises to Hawaii, Gulf of California and the Pacific Northwest.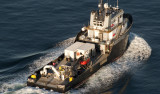 R/V Rachel Carson is a multi-purpose vessel for MBARI's remotely operated vehicle (ROV) Ventana, autonomous underwater vehicle (AUV) operations, and conductivity, temperature and depth (CTD) sampling.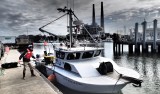 R/V Paragon offers a unique opportunity for MBARI researchers to access near coastal waters reliably, quickly, and inexpensively.