The Environmental Sample Processor (ESP)
Sensors: Underwater Research of the Future (SURF Center)
The MBARI Environmental Sample Processor—the ESP—provides on-site (in situ) collection and analysis of water samples from the ocean, identifying the presence of organisms and/or biological toxins.
The instrument uses an electromechanical fluidic system designed to autonomously collect and filter water samples. Then it either preserves and archives the sample for use after the ESP is recovered or directly applies molecular detection technology to investigate the biology of the sample in near real-time.
Why build an ESP?
Whether trying to identify microorganisms or understand why certain algae produce toxins, analysis typically requires collecting water samples at sea and returning them to a fully equipped laboratory. This can introduce a significant time lag between sample collection and informative results. Additionally, water collection can become very expensive if boats or ships are needed on a regular basis.
Thus in the early 2000s, MBARI initiated the development of the ESP and new techniques to allow the remote application of molecular probe technology. The hope was to provide a "persistent presence" in the ocean, bringing the laboratory to the sea, and thus reaping cost savings in the most expensive part of microbial oceanography—sample collection.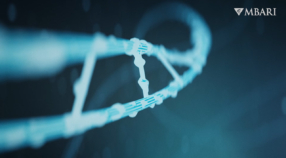 Watch an animation about eDNA and explore an interactive infographic describing how the ESP is a versatile tool for monitoring aquatic systems.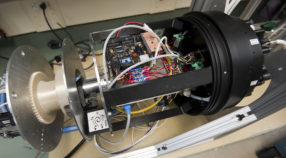 The ESP uses a complex water filtration and biochemical assay system to determine the presence and quantity of specific microorganisms.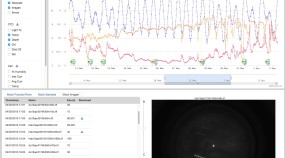 The Environmental Sample Processor web portal provides near-real time access to the results of molecular assays conducted at sea as well as data on the environmental conditions during sampling.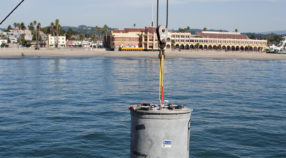 By utilizing cellular-level molecular biology, the ESP can assist multiple areas of oceanographic research and resource management.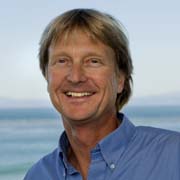 President and Chief Executive Officer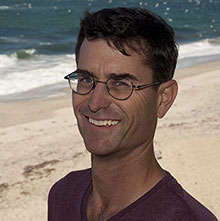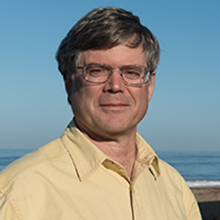 Senior Research Specialist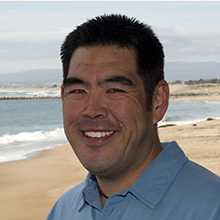 Publications
Bowers, H.A., Marin, R.III, Birch, J.A., Scholin, C.A., and Doucette, G.J. (2016). Recovery and identification of Pseudo-nitzschia frustules from natural samples acquired using the Environmental Sample Processor (ESP). Journal of Phycology, 52:135–140. http://doi.org/10.1111/jpy.12369
Herfort, L., Seaton, C., Wilkin, M., Roman, B., Preston, C., Marin, R., Seitz, K., Smith, M., Haynes, V., Scholin, C., Baptista, A., Simon, H. (2016). Use of continuous, real-time observations and model simulations to achieve autonomous, adaptive sampling of microbial processes with a robotic sampler.  Limnology and Oceanography: Methods, 14:50-67. http://doi.org/10.1002/lom3.10069