A big mouth isn't an issue for this toothy predator.
Sleek, silvery, and adorned with modest bioluminescence along their bellies, Pacific viperfish (Chauliodus macouni) make fearsome predators for small fish and shrimp. They are among the countless marine animals that migrate each night from the ocean's depths towards shallower surface waters to dine. 
The Pacific viperfish's needle-like teeth are the key to their hunting strategy. The two front fangs, which jut up from the fish's bottom jaw past its own eyes, are especially dramatic. When viperfish unhinge their jaws, their mouths can open wide enough to engulf prey, while the teeth form a cage to prevent an escape. 
Fast Facts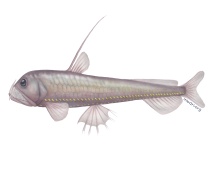 Maximum size: 30 centimeters (12 inches)
Depth: 200–1,500 meters (655–5,000 feet)
Habitat: midwater
Range: northern Pacific Ocean
Diet: small crustaceans, chaetognaths, and small fishes
News stories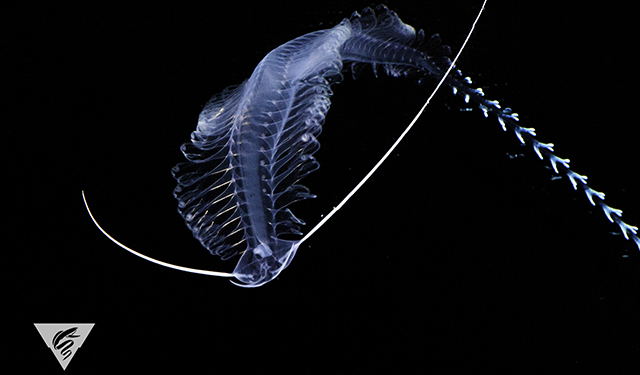 November 9-17, 2018 – The Midwater Ecology Group is measuring oxygen consumption rates of select deep-sea animals using a custom-designed tool, the Midwater Respirometry System (MRS).