This rarely-sighted creature thrives in the deep sea worldwide.
Despite this fish's fierce name and ferocious looks, fangtooth (Anoplogaster cornuta) is a rather small (and possibly lazy) predator. The gaping mouth, stubby fins, and mottled patterning suggest a fish that lurks and waits—until prey swims too close, that is. 
Scientists believe fangtooth fish have bad eyesight, but an excellent sense of touch. The pronounced dark line down their sides is a lateral line that senses even small movements around them.
It's easy to imagine why fangtooth's face earned the species its other nickname—"ogrefish"—but that's not the only similarity. MBARI research teams have spotted a fangtooth less than once every two years on average since we opened our doors, making this fish almost as elusive as it is astonishing.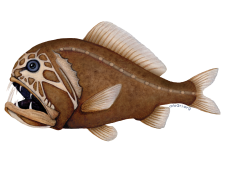 Fast Facts
Maximum size: 18 centimeters (7 inches)
Depth: 500–2,100 meters (1,650–7,000 feet)
Habitat: midwater
Range: worldwide in tropical and temperate waters
Diet: fishes and crustaceans
News stories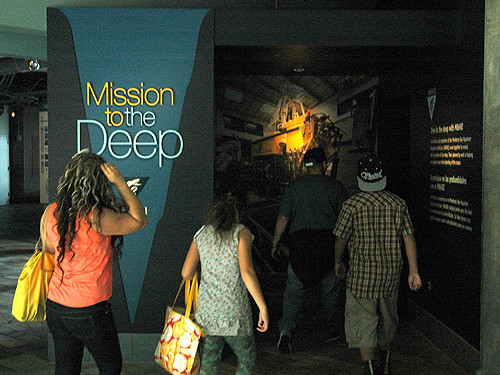 Mission to the Deep Exhibit at Monterey Bay Aquarium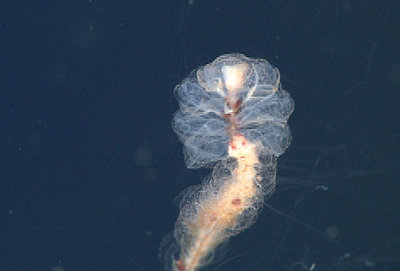 It was a chilly, grey morning as we left Moss Landing Harbor for six days on the R/V Western Flyer investigating deep-sea gelatinous animals out in Monterey Bay with Steven Haddock.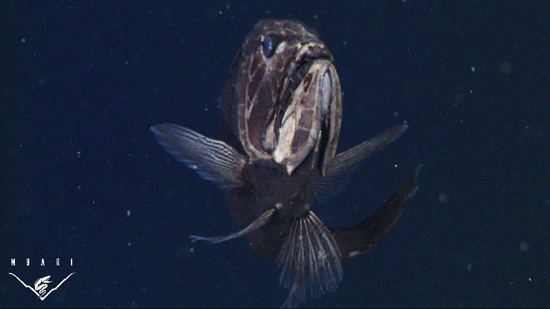 Apr 29, 2014 – Aboard the Western Flyer, MBARI's Midwater Ecology Group is halfway through an eight-day expedition in Monterey Bay. Yesterday morning, the team and crew members excitedly observed a fangtooth fish using the remotely operated vehicle (ROV) Doc Ricketts.