Fred Bahr
CeNCOOS PRODUCT DEVELOPER
Monterey Bay Aquarium Research Institute
7700 Sandholdt Road
Moss Landing, CA 95039
Phone: (831) 775-1827
email: flbahr
Fred is the CeNCOOS Product Developer (reporting to Dave Anderson). He joined MBARI, with a strong background in support of physical oceanography. Fred worked at the Naval Postgraduate School since 1998.  There, he was a Research Associate, processing moored and shipboard oceanographic and meteorological data instruments. In addition, Fred earned a Masters Degree in Physical Oceanography from Oregon State University.  At MBARI, Fred is creating oceanographic information products for the CeNCOOS program, as well providing engineering and technical support primarily with respect to moorings.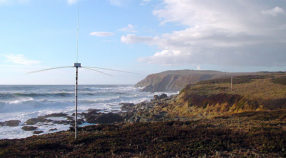 Nov 30, 2016 - The National Oceanic and Atmospheric Administration recently approved a five-year, $11 million grant to the Central and Northern California Ocean Observing System (CeNCOOS). On December 5-6, 2016, CeNCOOS will hold its annual meeting to discuss recent discoveries and future plans for monitoring the coast using funds from their new federal grant.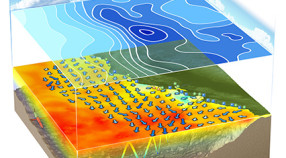 CeNCOOS is a collaborative that enables coastal measurements, model forecasts, and integrated products to inform decisions about our regional ocean.