Biological Oceanography Group
Francisco P. Chavez, Principal Investigator
We study the biology and chemistry of the ocean in relation to global change. How climate, ocean physics, marine chemistry, and ocean ecosystems co-vary on global to meso scale, using instrumentation and systems for long-term ocean observing, such as satellite remote sensing, instrumented moorings and drifters, autonomous vehicles, and ships.
Focusing on the upper water column, our current studies include projects in Central California and Mexico. We have also participated in projects in the equatorial Pacific and Peru, in addition to involvement in the NOAA Long Line cruise. Our repository of data includes physical, biological, and chemical properties of our time series from ships and moorings.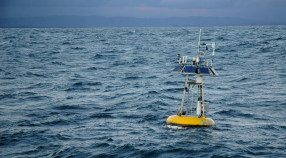 It is our intent to share this data as freely as possible with the general oceanographic community to maximize its utility and exposure.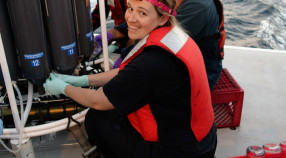 We strive for a better understanding of the causes of temporal and spatial variability in phytoplankton biomass, composition and production at meso to large scales, and to relating the variations to climate, ocean variability and upper ocean biogeochemical cycles.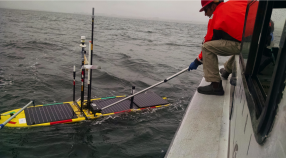 Our lab uses moorings, gliders, AUVs, and CTD measurements to study fundamental oceanographic phenomena.

Senior Scientist/ Biological Oceanographer

Senior Research Technician