MBARI researcher wins project-of-the-year award
February 24, 2017
From 2011 to 2016, Kelly Benoit-Bird, one of MBARI's newest researchers, led a group studying beaked whales and their prey under a grant from the US Strategic Environmental Research and Development Program (SERDP).  In late 2016, SERDP selected Benoit-Bird's research as its Resource Conservation and Climate Change Project of the Year. On February 16, 2017 Kurt Preston from SERDP visited MBARI to present the award to Benoit-Bird.
Beaked whales congregate in areas such as the deep marine basins off Southern California, where there are lots of prey, typically deep-sea squid. Some of these areas are also used by the US Navy for undersea warfare and sonar testing. In some cases, the Navy's active sonar has been linked to stranding of beaked whales.
"What we've learned about the interaction between the beaked whales and squid is that the best habitat is not necessarily an area where the squid are most abundant, it is where they are most tightly bunched," Benoit-Bird said. "The whales make about 10 to 12 dives a day, to depths of more than one mile deep. Each dive is like running a marathon. So they have to maximize their effort by scooping up more than one thing to eat on each dive.
"If there is too much interference from human activity, the whales have been shown to leave that feeding area and move to a place that may be less than ideal," she added. "We want to understand what the consequences of those displacements are. Understanding where the prime feeding areas are, and creating plans to buffer them from human activity, would be a good step toward protecting them."
For this work, which used an echosounder system mounted on a deep-diving underwater robot, Benoit-Bird collaborated with Mark A. Moline at the University of Delaware and Brandon L. Southall of Southall Environmental Associates.
Article by Kim Fulton-Bennett
---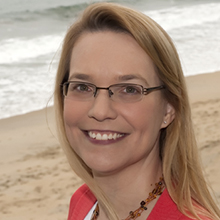 ---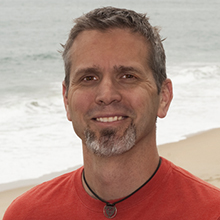 For additional information or images relating to this article, please contact: Kim Fulton-Bennett
831-775-1835, kfb@mbari.org