MBARI co-hosts international
Deep-Sea Biology Symposium
Bringing together researchers from at least 34 countries, the 15th Deep-Sea Biology Symposium is taking place this week in Monterey, California. MBARI and the Monterey Bay Aquarium are co-hosting the conference, which is held every three years by the Deep-Sea Biology Society. The symposium provides an opportunity for leaders from various fields in the deep-sea science community to share their latest research results and reunite with colleagues.
The five-day conference will feature plenary speakers, two daily concurrent sessions of talks (including an impressive 86 presentations by students), and a poster session. "This is an exciting time to be studying the deep sea, with expanded interest and technology to bring remote environments to the public," said MBARI Scientist and conference organizer Steve Haddock. "It is important to make everyone aware of the dazzling diversity as well as the range of challenges that can threaten even the most distant reaches of our planet."
This year's symposium marks the return of this unique meeting to the United States after 15 years and a return to Monterey after 21 years. "Together, MBARI and the aquarium are leaders in exploration, education, engineering, research, and husbandry and are the perfect co-hosts for this meeting," said MBARI researcher George Matsumoto. Among the plenary speakers are Julie Packard, executive director of the Monterey Bay Aquarium; Anela Choy, former MBARI postdoctoral fellow and now an assistant professor at the Scripps Institution of Oceanography; and Shana Goffredi, an MBARI adjunct and associate professor at Occidental College. The conference takes place September 9-14, 2018. To learn more, visit https://dsbs2018.org/.
Article by Meilina Dalit
For additional information or images relating to this article, please contact: Kim Fulton-Bennett
831-775-1835, kfb@mbari.org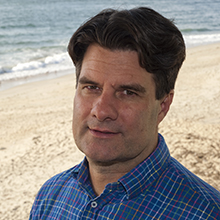 Senior Scientist/ Marine Biologist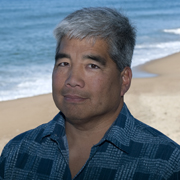 Senior Education & Research Specialist