The 2011 Strategic Plan sets forth the institute's overarching goals to:
Develop innovative technologies for studying and understanding the ocean
Using that technology to explore and understand how natural ocean systems operate and how they respond to change. 
Share the knowledge gained, solutions devised, and the technology developed to communities outside of MBARI.
MBARI 2011 Strategic Plan (PDF)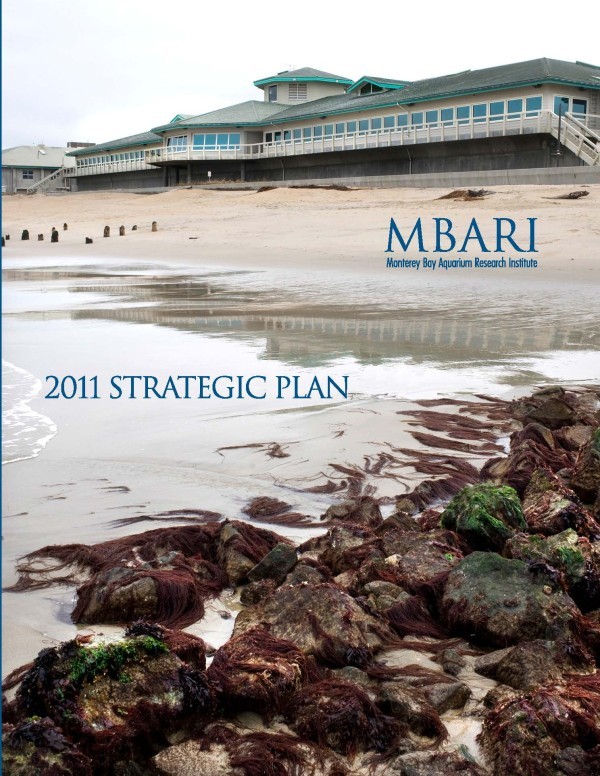 MBARI was founded by David Packard to be an alternative to the traditional academic oceanographic research institution. MBARI is to be characterized by a peer relationship among scientists and engineers. The institute will be defined by its unique mission, vision, and values.
MBARI Values Statement
The 2014 Technology Roadmap complements the Strategic Plan, focusing on opportunities for MBARI to contribute fundamental technological advances that will enable innovative research efforts locally and globally. The institute's technology priorities are:
Taking the laboratory into the ocean
Enabling targeted sampling
Advancing a persistent presence
2014 Technology Roadmap (PDF)
The mission of MBARI is to achieve and maintain a position as a world center for advanced research and education in ocean science and technology, and to do so through the development of better instruments, systems, and methods for scientific research in the deep waters of the ocean. MBARI emphasizes the peer relationship between engineers and scientists as a basic principle of its operation. All of the activities of MBARI must be characterized by excellence, innovation, and vision.
David Packard
MBARI Founder