MBARI staff participate in events focusing on climate action
MBARI and the Monterey Bay Aquarium will be well represented at the Global Climate Action Summit in San Francisco Sept. 12–14, including presentations by leaders of both institutions. The summit will bring together leaders from around the world to celebrate actions already taken to reduce emissions, as well as spur increased commitment and accelerate action to prevent dangerous climate change.
Attendance at the summit is by invitation, but the sessions will be streamed live on social media. The public will also be able to attend a host of affiliate events around the Bay Area.
​​MBARI and aquarium participation will include:
Panel discussion on "Where do we go from here?", including MBARI Director of Communications & Strategic Initiatives Heidi Cullen.
"The Long Conversation" with the Asia Society and the Long Now Foundation, with MBARI Research Division Chair Jim Barry. Open to the public.
"We Are Still In" forum at the California Academy of Sciences, a presentation by Monterey Bay Aquarium Chief Conservation Officer Margaret Spring of a new Aquarium commitment for reducing emissions.
Ocean Press Conference, featuring Monterey Bay Aquarium Executive Director Julie Packard.
Ocean Plenary, with opening remarks/welcome by aquarium Executive Director Julie Packard.
Science to Action Day, hosted by the American Geophysical Union, to focus on how research is advancing climate action, with participation by MBARI's Heidi Cullen.
The Ocean-Climate Action Agenda, drafted by a committee of government and nongovernmental representatives including the Monterey Bay Aquarium.
Article by Nancy Barr
For additional information or images relating to this article, please contact: Kim Fulton-Bennett
831-775-1835, kfb@mbari.org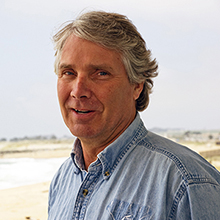 Senior Scientist & Benthic Ecologist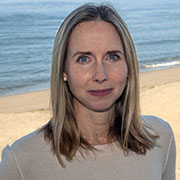 Director of Communication & Strategic Initiatives