Research Vessel Rachel Carson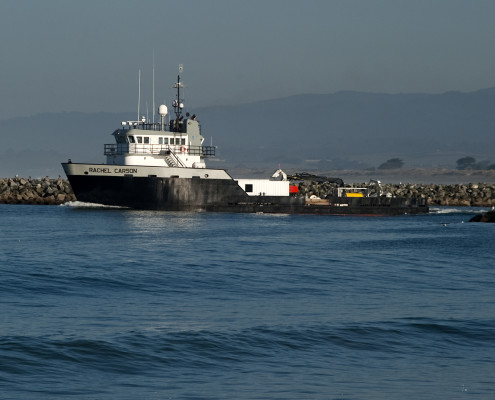 The R/V Rachel Carson started her life as an oil field supply vessel (OSV) operating in the Gulf of Mexico. After a year-long search for a replacement vessel for the R/V Point Lobos and R/V Zephyr, MBARI purchased the OSV Odyssea Team on July 19, 2011. Following a 22-day transit from La Rose, Louisiana to Alameda, California and extensive refitting, she was christened by Julie Packard on July 21, 2012 at MBARI's open house celebration. The R/V Rachel Carson is MBARI's coastal vessel. This multipurpose vessel is capable of supporting the ROV Ventana, multiple Dorado class AUVs, launch and recovery of M-class moorings, and many sea surface and subsea instrument packages. The R/V Rachel Carson will support MBARI science and ocean engineering efforts for many years to come.
Related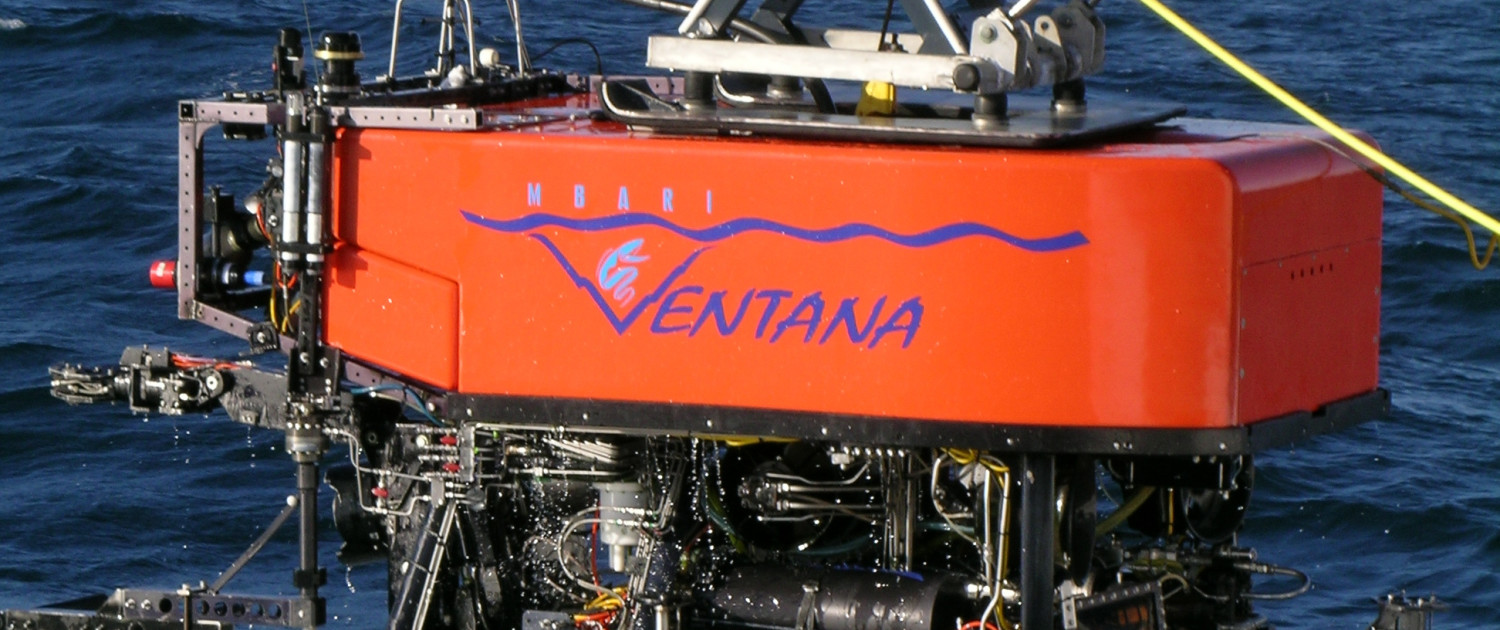 The hydraulically powered ROV Ventana is launched by crane from the deck of the R/V Rachel Carson over the side of the ship. It can reach depths of 1,850 meters (more than a mile).