Mooring Operations is responsible for the deployment and recovery of local moorings in Monterey Bay. The group also performs maintenance and diving operations for the moorings.
Assembly and instrument integration includes cabling and wiring, calibrations, set-up, testing, trouble-shooting, and repairing.  Moorings currently deployed are recovered annually and replaced with a refurbished mooring (a mooring turnaround).
The Ocean Observatory currently supports the M1 mooring and the shallow and deep Midwater Respirometer System moorings.
Related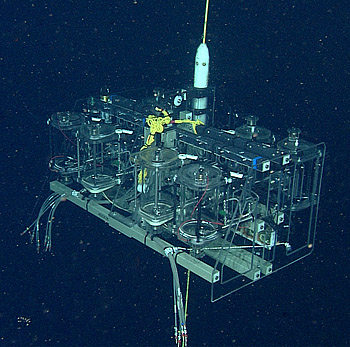 By studying an animal's respiration (how much oxygen it consumes), scientists can better understand how much energy (food) it needs to live.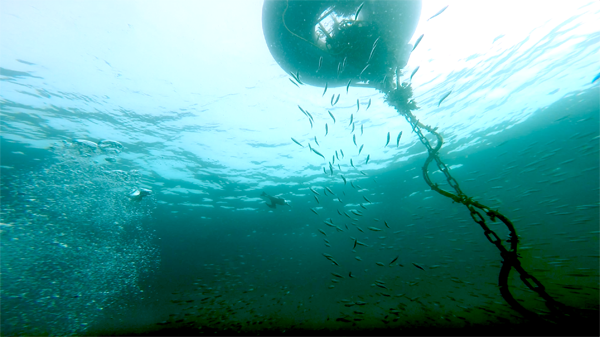 Oct 29, 2015 - MBARI divers conduct routine maintenance on the M1 mooring in Monterey Bay. The M1 mooring was installed in 1989 when the Institute was only two years old. Since then, the buoy, equipped with dozens of different scientific instruments, has collected over 25 years of data.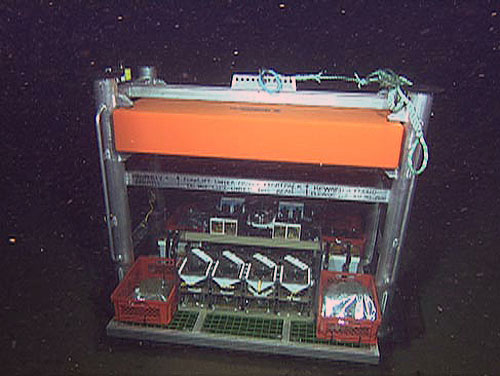 Oxygen consumption (a measure of biological activity) of the organisms living in the sediment is measured using a benthic respirometer system (BRS). This instrument is used in situ (in place on the seafloor).