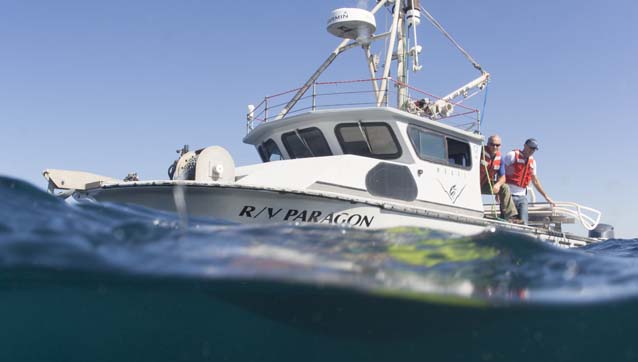 May 2, 2016 - The smallest member of the MBARI seagoing fleet, the R/V Paragon, often runs multiple missions in a day.
Research Tools
A wide array of tools developed at MBARI are used for ocean research.
Midwater respirometer
Environmental Sample Processor
Laser Raman spectrometer
Video annotation software
Wave Glider communications hotspot
---
Administration & Planning
The Division of Marine Operations operates MBARI's ships, vehicles, moorings, and cabled observatory.
Where are the Ships?
This map shows the location of MBARI's ships, instruments, and robotic vehicles in and around Monterey Bay. The map is updated every five minutes.