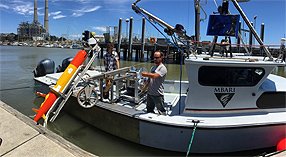 During MBARI's annual Day of Engineering, Science, and Technology, the staff presented new research and development to the institute's board of directors. Wide-ranging presentations and a "tools of the trade" walking tour comprised this year's special day, which focused on the theme "extending our reach".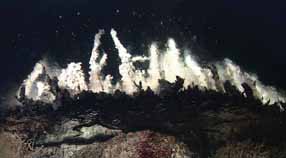 This unusual hydrothermal vent is one of many discoveries from a Gulf of California expedition highlighted in the 2015 Annual Report. The publication also features several science and engineering projects conducted close to home in Monterey Bay and includes a preview of some of the institute's emerging technologies.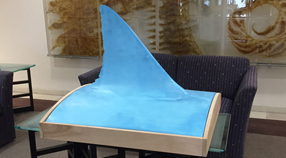 Engineer Thom Maughan created a lot of buzz at MBARI when he left a blue fiberglass shark fin in the upstairs lobby.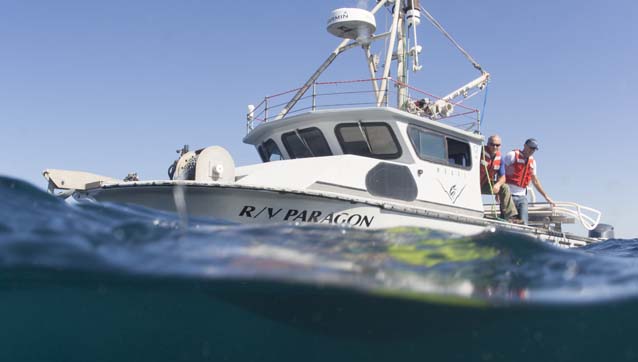 The smallest member of the MBARI seagoing fleet, the R/V Paragon, often runs multiple missions in a day.