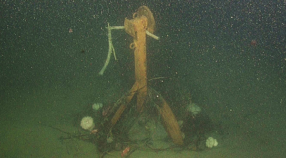 During a study to learn how sediments flow through submarine canyons, a one-ton monitoring device on the seafloor was swept down Monterey Canyon and partially buried—twice in one year.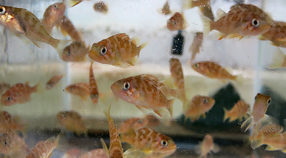 A new paper in the journal PLOS One shows that some species of juvenile rockfish find it harder to exert themselves in acidified seawater, but other species are more adaptable.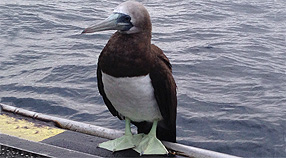 Last week researchers working onboard the R/V Rachel Carson received a surprise visitor—a handsome seabird called a brown booby. Brown boobies are usually associated with warm tropical waters. This bird was far from home!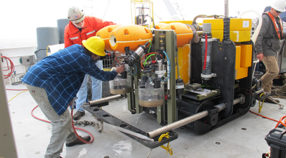 MBARI's Benthic Rover, an autonomous seafloor crawler, recently broke it's own world record, spending over a year autonomously crawling across the deep seafloor and collecting scientific data without any help from humans.