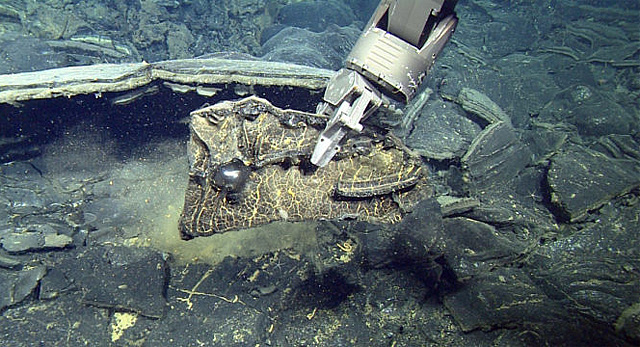 MBARI's seafloor maps provide new information about 2015 eruption at Axial Seamount
Axial Seamount, a large underwater volcano off of the Oregon coast, is one of the most active volcanoes in the world, having last erupted in 2015. At the Fall 2016 meeting of the American Geophysical Union, MBARI researchers unveiled a new seafloor map that reveals previously undocumented lava flows from the 2015 eruption.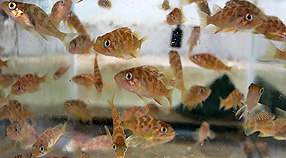 A new paper in the journal PLOS One shows that some species of juvenile rockfish find it harder to exert themselves in acidified seawater, but other species are more adaptable. The study used a variety of methods to measure the fishes' behavior, physiology, and genomic responses to ocean acidification.
The MBARI summer internship program provides an opportunity for college students and educators to come to MBARI for 10 weeks to work on a project under MBARI staff supervision. Applications are due Feb. 13, 2017.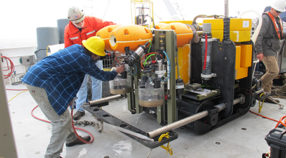 MBARI's Benthic Rover, an autonomous seafloor crawler, recently broke it's own world record, spending over a year autonomously crawling across the deep seafloor and collecting scientific data without any help from humans.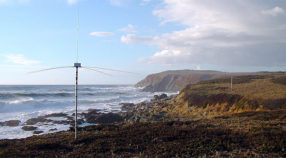 The National Oceanic and Atmospheric Administration recently approved a five-year, $11 million grant to the Central and Northern California Ocean Observing System (CeNCOOS). On December 5-6, 2016, CeNCOOS will hold its annual meeting to discuss recent discoveries and future plans for monitoring the coast using funds from their new federal grant.