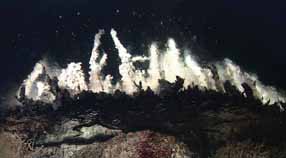 This unusual hydrothermal vent is one of many discoveries from a Gulf of California expedition highlighted in the 2015 Annual Report. The publication also features several science and engineering projects conducted close to home in Monterey Bay and includes a preview of some of the institute's emerging technologies.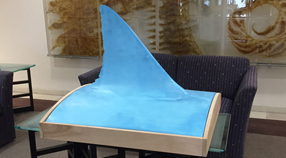 Engineer Thom Maughan created a lot of buzz at MBARI when he left a blue fiberglass shark fin in the upstairs lobby.
Five axes are better than three when it comes to milling parts for complex technology. Ray Thompson, MBARI's machine shop supervisor, remarked that a 5-axis machine allows our scientists and engineers to "design around the technology".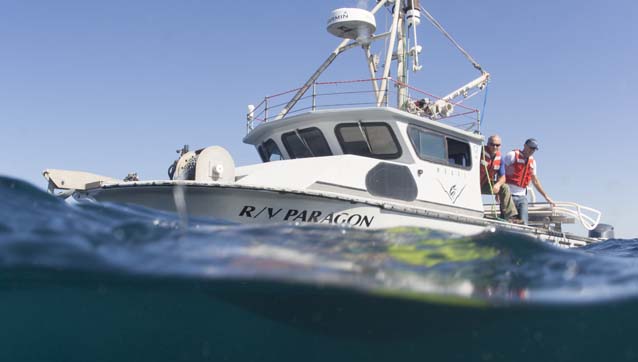 The smallest member of the MBARI seagoing fleet, the R/V Paragon, often runs multiple missions in a day.