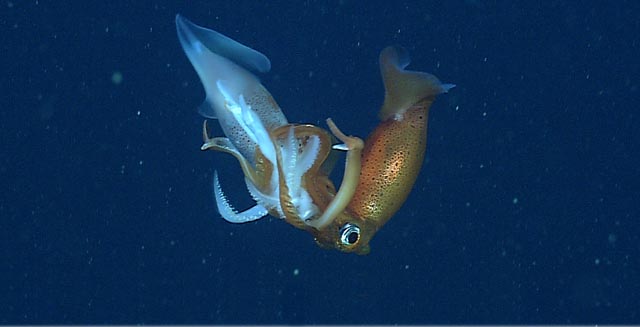 Cannibalism in the deep sea
Cannibalism is not so unusual in the deep sea, especially for squid, but until recently the diet of Gonatus squid was largely unknown. Remotely operated vehicle observations of these squid in their natural habitat have enabled scientists to learn a great deal more about their feeding behavior.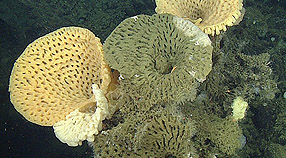 From August 24 to 28, 2016, researchers from MBARI and the Monterey Bay National Marine Sanctuary are conducting research on the deep seafloor of the Sanctuary. The public can read daily notes on these dives on the Sanctuary's web site.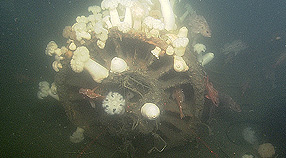 In 2014, MBARI researchers discovered a jet engine on the floor of Monterey Bay. Since that time, MBARI Deputy Director of Marine Operations Chris Grech has been gathering clues as to how this engine arrived on the muddy seafloor of the bay.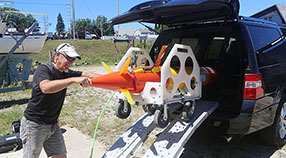 MBARI's Tethys long-range autonomous underwater vehicle recently travelled to one of the world's largest freshwater ecosystems—the Great Lakes. This operation is a collaborative effort between MBARI and the Great Lakes Science Center, and is this vehicle's first-ever freshwater deployment.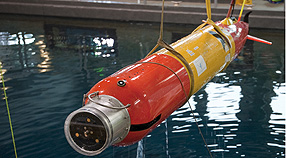 A newly designed seawater sampler promises to automate monthly water sample collection, freeing up ship and personnel resources for other research projects.