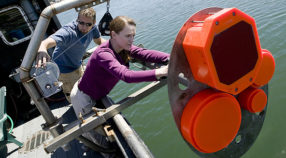 MBARI's newest senior scientist, Kelly Benoit-Bird, uses sound to observe animals such as seabirds and dolphins as they chase their prey underwater.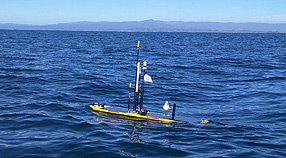 During a recent mission, MBARI's Wave Glider Tiny ran into some problems. When MBARI engineers went to sea to recover the Wave Glider, they discovered major damage to the fiberglass hull, mast, and solar panels.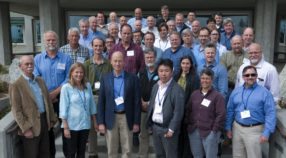 Over 40 ocean technologists attended a workshop at MBARI to review the state of performance of engineering infrastructure of ocean observatories and science sensors.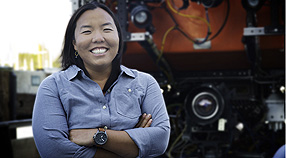 MBARI Postdoctoral Fellow Anela Choy, who studies the impacts of plastic debris on ocean food webs, has been selected as one of five recipients of the L'Oreal Women in Science Fellowship for 2016.