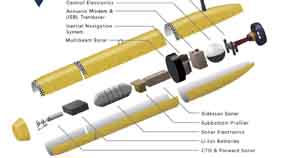 Sept 26, 2017 – A science illustration student was inspired by a visit to MBARI to create a series of animations to show the inner workings of MBARI's autonomous underwater vehicles.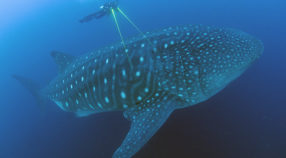 Aug 30, 2017 – MBARI oceanographer John Ryan and his colleagues discovered that whale sharks swim across the Eastern Tropical Pacific following fronts—dynamic boundaries between warm and cold ocean waters.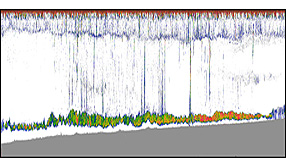 Sept 19, 2017 – An unusual data signal recorded in the ocean with an echosounder turned out not to be fish, but diving seabirds.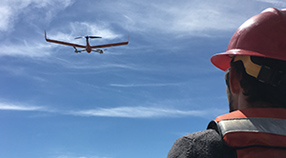 Sept 13, 2017 – Aerial platforms such as UAVs, or drones, as they are more commonly known, are making headway into scientific applications due to the variety of remote sensing capabilities they offer.