Using virtual reality to share the ocean
Erika S. Woolsey
The Hydrous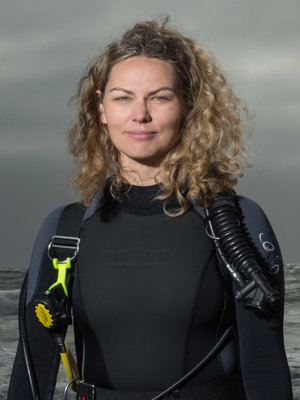 January 16, 2019
Pacific Forum—11:00 a.m.
Human populations rely on marine environments, yet the ocean is overexploited, under protected, and out of mind. Few people get to experience ocean ecosystems first hand, and how can we care about something we never see? Virtual reality (VR) is a promising medium for science learning and generating empathy towards complex environmental issues, including those related to climate change.
In this seminar, Erika Woolsey—coral reef ecologist, National Geographic explorer, and fellow at the Stanford d.school and Center for Ocean Solutions—will present her work using VR to translate scientific discovery into public understanding in an effort to generate marine stewardship, especially towards coral reefs. She will also bring VR headsets to share the (in-progress) immersive experience.
Next: January 23 — Kristina M. Gjerde, IUCN Global Marine and Polar Programme