MBARI geologist David Clague studies undersea volcanoes, trying to find out how they evolve over time and where their lava comes from.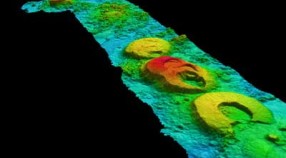 There are many linear chains of seamounts that originate near mid-ocean ridges and are somehow due to excess magmatic activity that erupts intermittently but profusely over extended periods at that same point of the ridge.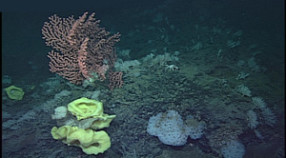 Davidson Seamount is one of several seamounts along the California continental margin. It is located about 120 km southwest of Monterey, CA, and rises to within 1300 m of the sea surface.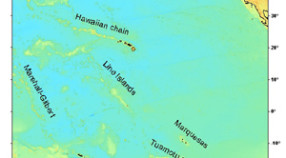 Some linear chains of submarine volcanoes, such as the Line Islands in the Central Pacific, are not associated with a hot spot or mid-ocean ridge, and do not become progressively older with distance.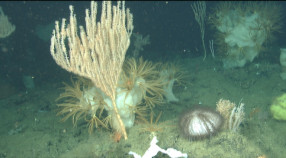 Our expeditions to the sea floor result in biological as well as geological observations and collections. New fish and sponge species have also been discovered. In another study, deep sea coral on Davidson Seamount were examined and isotopes in their skeletons were used to study past climate change.