Visitors flock to MBARI's 2010 Open House
On August 14, 2010, MBARI staff and volunteers shared their knowledge and enthusiasm with the public during our once-a-year Open House. The photos below show just a few of the displays and activities available to visitors.
If you missed this year's Open House, keep an eye on our Open House web page for details on next year's event. You can also request to be notified by email by sending an email to openhouse@mbari.org.
---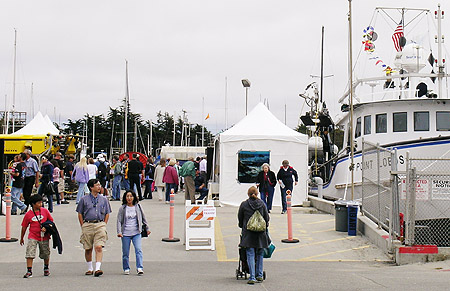 The MBARI docks are always busy during Open House. This year, at least four different robotic submersibles were on display. Photo: Chris Matthews
---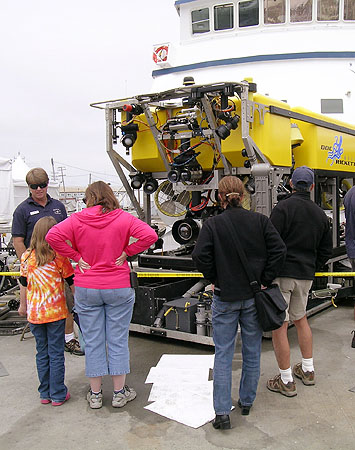 Randy Prickett, pilot for MBARI's remotely operated vehicle Doc Ricketts, talks about the vehicle with a young visitor. Photo: Chris Matthews
---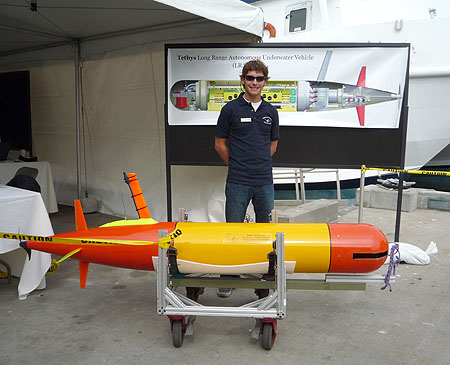 Software engineer Brian Kieft worked on MBARI's new long-range autonomous underwater vehicle and was excited about showing it off during the open house. Photo: Nancy Barr
---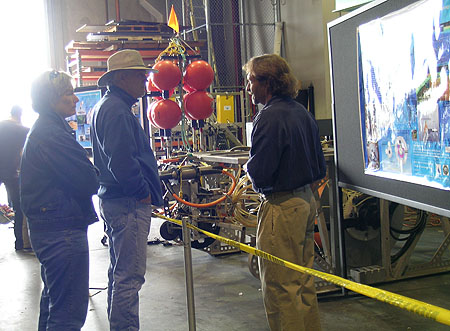 In MBARI's cavernous "high bay," engineer Larry Bird describes some of the many undersea devices he has designed and built in collaboration with MBARI scientists and engineers. Photo: Chris Matthews
---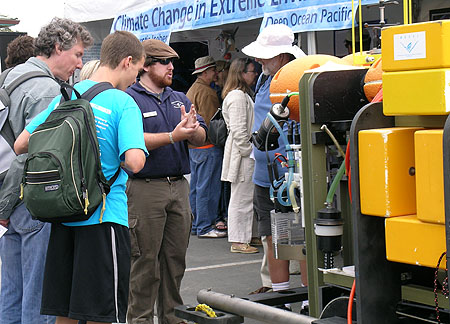 Researcher Jake Ellena talks about how MBARI's Benthic Rover can be used to study the effects of climate change on deep-sea animals. Photo: Chris Matthews
---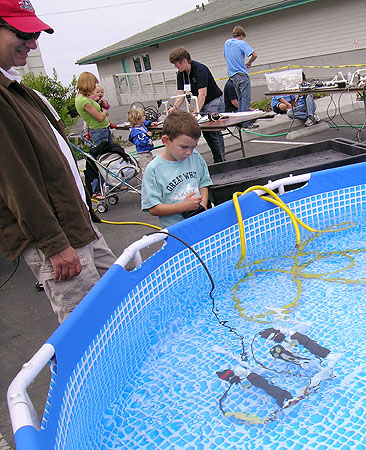 A young visitor tests out the remotely operated vehicle he constructed from PVC tubing. Photo: Chris Matthews
---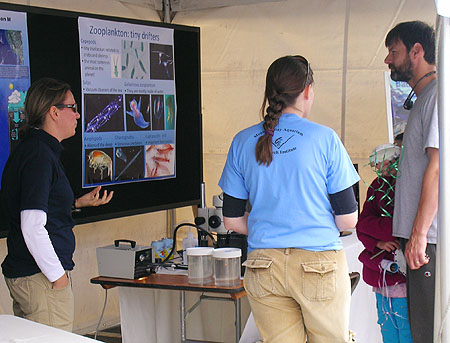 Postdoctoral Fellow Stephanie Wilson describes some of the amazing marine life in Monterey Bay. Photo: Chris Matthews
---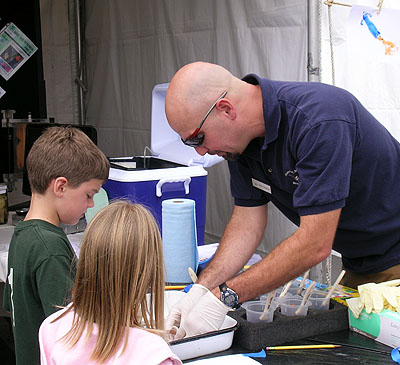 Marine biologist Rob Sherlock helps kids make "squid prints" at the ever-popular craft area. Photo: Chris Matthews
---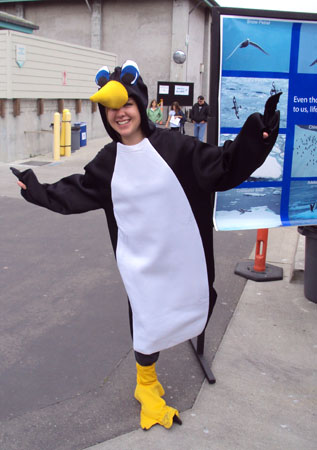 MBARI summer intern Rebecca Hunter put on a penguin costume to help draw people to a booth on climate change effects in Antarctica. Photo: Greg Bwye
For additional information or images relating to this article, please contact: Kim Fulton-Bennett
831-775-1835, kfb@mbari.org