Three MBARI videos make the top ten in NSF-funded video competition
Scientists are increasingly using video to communicate their research to the public. Last fall, the inaugural Ocean 180 Video Challenge highlighted this task by asking scientists to submit 180-second videos to be judged by middle-school students worldwide. The competition, sponsored by the Florida Center for Ocean Science Education Excellence (COSEE Florida) and funded through a grant from the National Science Foundation, is a response to the burgeoning growth in online videos and the need for scientists to communicate the significance of their research to a broader audience.
A panel of science and communication experts selected the top ten videos from a large pool of entries. Three videos, created by teams lead by MBARI senior research technicians Lonny Lundsten and Kyra Schlining, were announced as finalists. The videos include Trash in the deep sea: Bringing a hidden problem to light, The Harp sponge: An extraordinary new species of carnivorous sponge, and Fishing in the deep: Observations of the deep sea anglerfish.
The top 10 videos are now being watched and judged by over 42,000 middle school students from the U.S. and 13 countries. The winning videos and will be announced and the $6,000 in prizes will be awarded in late February, 2014.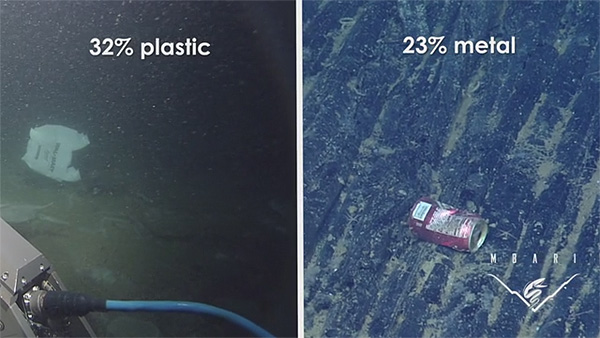 Trash in the deep: Bringing a hidden problem to light
Kyra Schlining, Linda Kuhnz, Nancy Jacobsen Stout, Susan von Thun, Brian Schlining, Lonny Lundsten, Judith Connor, MBARI
---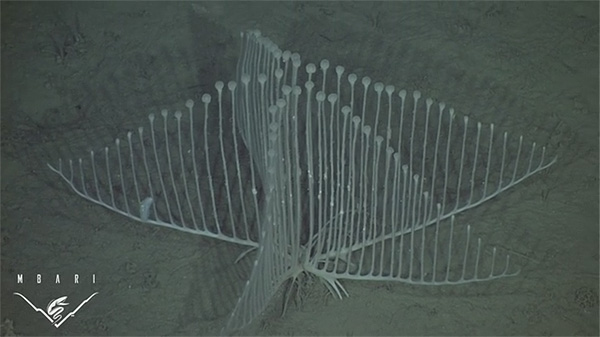 The Harp Sponge: An extraordinary new species of carnivorous sponge
Lonny Lundsten, MBARI
Welton Lee, California Academy of Sciences
Bill Austin, Khoyatan Marine Laboratory
Henry Reiswig, University of Victoria
---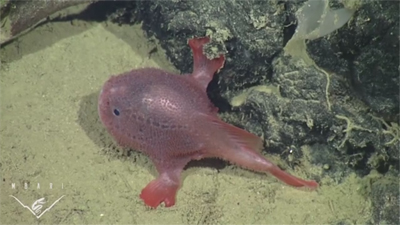 Fishing in the deep: Observations of a deep-sea anglerfish
Lonny Lundsten, Shannon Johnson, David Clague, MBARI
Gregor Calliet, Moss Landing Marine Labs
Andrew DeVogalaere, Monterey Bay National Marine Sanctuary
---
Article by Meilina Dalit
For additional information or images relating to this article, please contact: Kim Fulton-Bennett
831-775-1835, kfb@mbari.org