Vehicle Persistence Group
Mathieu Kemp, Principal Investigator
The goal of the Vehicle Persistence Group is to increase vehicle persistence. Persistence combines two elements, energy and reliability, one of which is the bottleneck. For most ocean-going systems, reliability is the limiting factor—mean-time-between failure of order 10 hours are not uncommon in autonomous underwater vehicles (AUV). As the user community continues to increase its reliance on AUVs, we are reaching a point where the technology is not keeping pace with the community's needs. Our particular approach is to let the vehicle learn its own state-of-health (SOH) representations directly from its data, and to allow it to predict system failure before it happens.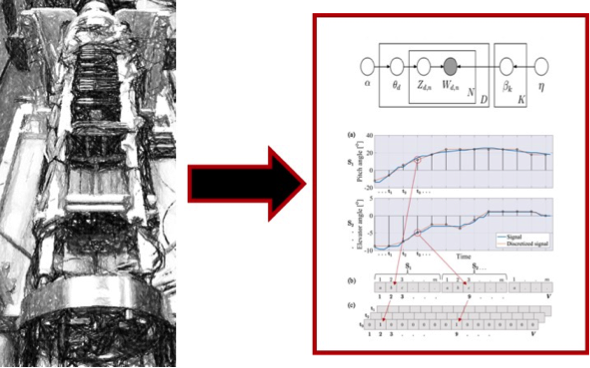 Our new project, Fault Prognostication (see below) is just underway. We're in the process of adding a bunch of monitoring equipment to a benchtop version of the LRAUV (hyperlink to LRAUV pages) that we'll feed to unsupervised learning algorithms in order to learn the internal representation. Our initial focus is the vehicle's pitch pack, and to study it we're writing a LabView interface that will collect time-resolved data from a pair of vibration sensors + power usage + absolute position measurement.
Previous updates
Vehicle Persistence Projects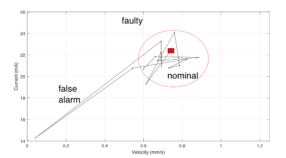 Fault Prognostication is a 3-year effort that started in 2017. The goal is to teach an underwater drone how to forecast failures before they happen.