Great White Sharks have a yearly migration from the coast of California to Hawaii and back. On the way to Hawaii, it has been observed that the Great Whites will 'hang out' in a region about halfway for several weeks-this region has been called the Shark Cafe. They display interesting behavior at the Shark Cafe where they rapidly swim up and down between the surface and about 250 meters with occasional pauses at various depths. Dr. Sal Jorgensen, shark researcher at the Monterey Bay Aquarium, proposed building a video capable animal tag to try and answer the question of what they are doing-mating or feeding or ?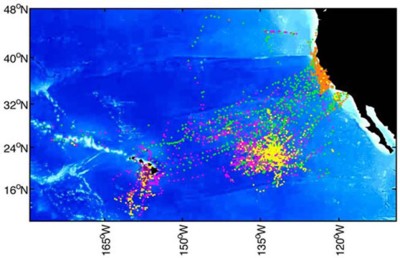 Event Triggered Video
Using sensor data, turn on video camera to capture specific behavior
Shark behavior of interest during Great White Shark oscillating
dive behavior at the Café.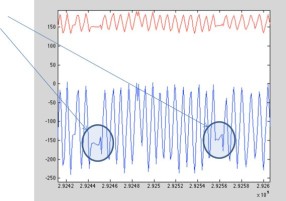 Science+Engineering approach to Event Triggered Video:
-Scientist processes archived shark tag data, writes algorithm in Matlab that detects behavior patterns of interest in the data.-
-Engineer re-implements that algorithm to be embedded in the SharkCafeCam tag for 'event triggered' video recording
Specifications
Max Depth: 1200 meters
Photo/Video Depth: 0 to 200 meters
Video Recording Time: 8 hours
Great White Shark Behavior detection algorithm to trigger video and high res data sampling
Timelapse photo capable
Video quality to discern shark behavior
Deployment duration: up to 10 months
Anti Biofouling Lens (5 months)
Max Depth: 1200 meters
Photo/Video Depth: 0 to 200 meters
Video Recording Time: 8 hours
Great White Shark Behavior detection algorithm to trigger video and high res data sampling
Timelapse photo capable
Video quality to discern shark behavior
Deployment duration: up to 10 months
Anti Biofouling Lens (5 months)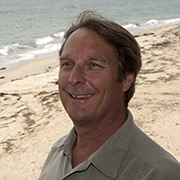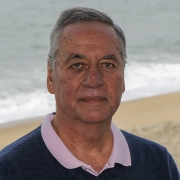 Senior Scientist/ Biological Oceanographer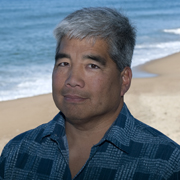 Senior Education & Research Specialist
Collaborators
Sal Jorgensen, MBA Shark Researcher