Marine Operations
November 8, 2022 – Work continues on the R/V David Packard at Freire Shipyard in Spain.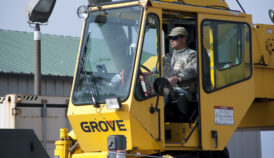 May 30, 2018 – Cranes are integral to MBARI's marine operations, including moving massive pieces of equipment on and off ships.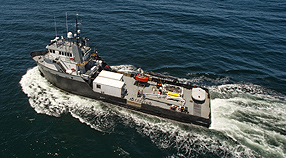 Jan 8, 2018 – The diesel engines on MBARI's research vessel Rachel Carson were recently replaced with new Caterpillar engines under a grant from California's Carl Moyer Memorial Air Quality Standards Attainment Program.