Panarchy: Implications for
marine ecosystems and management
in a rapidly changing world
Francis Wiese
Marine Technical Lead (Canada and Alaska), Stantec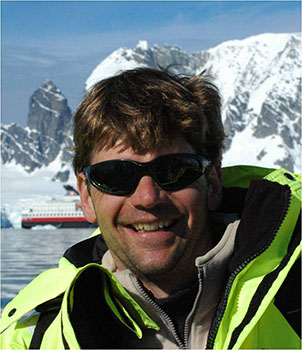 Wednesday, September 28, 2016
Pacific Forum—11:00 a.m.
Changes in the physical/biological interactions in marine ecosystems occur across various spatial and temporal scales and may be mitigated or strengthened based on varying rates of evolutionary and management adaptation. "Panarchy" provides an interdisciplinary approach in which structures, scales, and linkages of complex-adaptive social-ecological systems are mapped across multiple space and time scales in continual and interactive adaptive cycles of growth, accumulation, restructuring, and renewal. Through these adaptive cycles, a system may cope with pressures and adversities such as exploitation, warming, and governance restrictions.
In this talk I will explore processes at four linked spatial domains in the Arctic Ocean, and I will show how it links to ecosystem resilience and reorganization characteristics.  From this linkage, I derive a series of hypotheses concerning the biological responses to future physical changes and explore the implications and application of Panarchy theory to observational strategies, fisheries management, and policy for the oceans of today and tomorrow.
Next: October 5, Brian Gaylord