Oregon State University
Predator–prey dynamics reveal hidden structure in the sea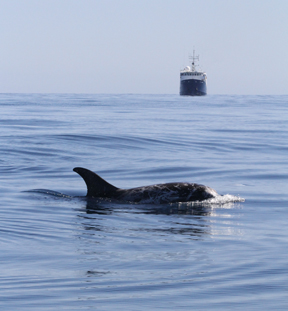 Monday, September 21, 2015
Pacific Forum—11:00 a.m.
The ocean is not uniform—it is messy, patchy, and heterogeneous. These "patches of plenty" are key to how the ocean ecosystems function yet provide a significant sampling challenge. The integration of a suite of traditional and novel tools, including active acoustics, is revealing previously undescribed biotic structure in the sea. For example, rather than being uniformly distributed, bathypelagic squid, key prey for beaked whales, are spatially heterogeneous at scales from 10 m to 50 km. Higher in the water column, scattering layers are not extensive, well-mixed features, but instead are made up of distinct, small patches of animals of similar size and taxonomy that coalesce in response to predation risk. The dynamic view of spatial structure beneath the ocean's surface that new sampling, deployment, and analysis approaches are providing critically affects our understanding of the processes driving predator-prey interactions, energy transfer, biogeochemical cycling, and other ecological processes in the sea.
Next: October 7—Leif Thomas