Marine Microbial Ecology Group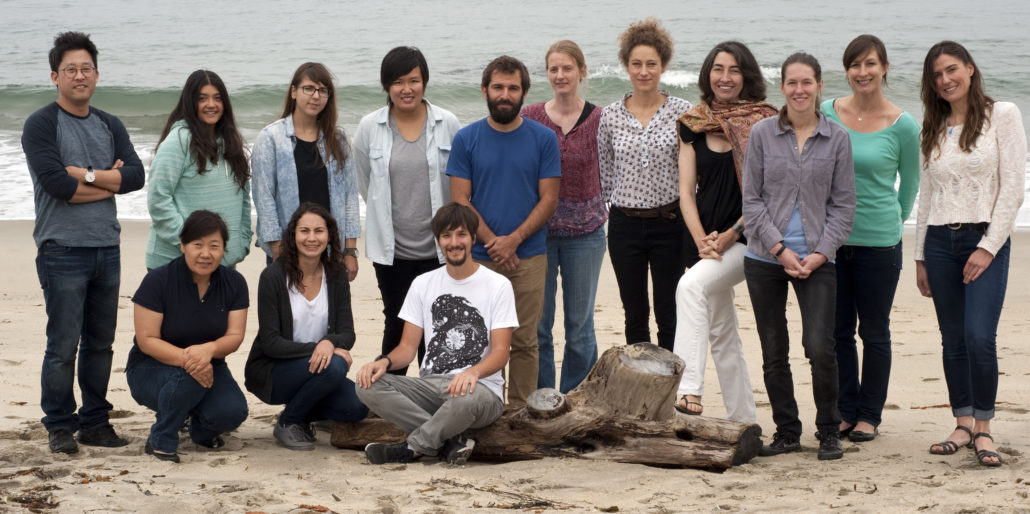 Our lab focuses on mechanisms and controls of microbial population dynamics. Our research has an emphasis on carbon cycling in marine ecosystems – processes which regulate carbon fixation and energy transfer to higher trophic levels. These processes are critical to sustainability of oceanic food webs, global climate and human health.
Much of our work has focused on growth and grazing mortality rates of microbial photoautotrophs, including picophytoeukaryotes (cells < 2 microm in diameter). This research highlights the need to understand interactions between unicellular algae, heterotrophic microbes and the protists that consume them in order to more fully comprehend and model carbon cycling. See YouTube video on genomic approaches to this work.
Read more...
We are pursuing three interlinked research areas in order to develop a mechanistic understanding of microbial contributions to global carbon cycling: molecular underpinnings of physiological growth controls; microbe-microbe interactions, including competition processes/trophic linkages (food web dynamics); and quantitative, mechanistically-based models of functional diversity, primary production and trophic transfer in marine environments – or, at the moment, working to provide data that can improve such models. Fundamental to these studies is the recognition that:
microbes cannot be treated as bulk communities because their individual adaptive strategies and real time behavior are critical to food web dynamics, and
microbes must be studied at habitat scales relevant to their adaptive strategies to determine how their metabolism influences larger-scale ecosystem dynamics.
This type of research is essential to the development of mechanistic models of ocean biogeochemistry and efforts to conserve marine ecosystems.
Specific Research Directions:
Neither top-down (e.g. grazing mortality) nor bottom-up (e.g. nutrient stress) approaches provide the necessary basis for understanding population dynamics and biotic transport of carbon in marine systems. Detailed identification and characterization of specific forces acting on important microbial populations as well as the interaction between these forces will allow better understanding of ecosystem dynamics. This requires going beyond measurements of community based properties (e.g. bulk bacterial activity) or even population specific rates. Instead, we must develop a mechanistic view of autotroph/heterotroph as well as heterotroph/heterotroph interactions.
We are addressing mechanisms and controls of trophic transfer using a multi-faceted approach employing molecular and biochemical techniques, genomics, proteomics andin situ studies. We also use flow cytometry quite extensively, and have in house both a standard clinical instrument (EPICS XL, Coulter Corp., ACCURI, BD) as well as a high speed cell sorter (InFlux, BD) which we use for discrimination and separation of natural microbial populations. Most recently we have used this instrument to sort natural populations at sea and sequence their genomes – an approach we term Targeted Metagenomics – because we don't go through the process of culturing, nor do we deal with the bulk community. Four major research objectives are being combined to aid development of high resolution, population specific field approaches: