Marine Biogeochemistry Group
Andrea Fassbender, Principal Investigator
Marine biogeochemistry is the study of carbon and nutrients being transformed by biological, geological, and chemical processes in the ocean. We study these transformations over timescales that range from seconds to millennia. The distribution of carbon and nutrients in the ocean is integral to sustaining and tracing the signatures of marine life.

The Marine Biogeochemistry Group investigates how carbon is cycled within the upper ocean by marine organisms, how this influences the exchange of carbon dioxide between the atmosphere and ocean, and how rising levels of carbon dioxide in the atmosphere may impact the marine carbon cycle, now and in the future. We use observations collected from ships, sensors on autonomous platforms, and satellites, along with numerical model data, to study various aspects of the ocean carbon cycle at coastal, regional, and global scales. Our group is also interested in the role of ocean physics in transporting carbon away from the sea surface to depth where it remains sequestered from the atmosphere for long timescales.

To advance the study of marine biogeochemistry, our lab develops and applies new technologies and methods to collect and interpret data. Through these efforts we are gaining new understanding of the ocean's role in global climate and how ongoing changes to the marine carbon cycle may influence ocean ecosystems.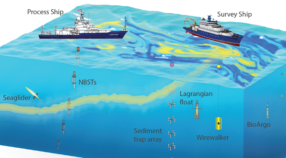 The ocean plays an important role in global climate, absorbing approximately 25 percent of our annual carbon dioxide emissions.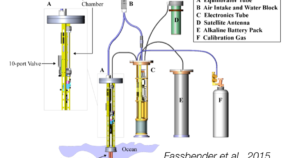 Development and commercialization of mobile ocean platforms is providing a wealth of opportunities to collect information about the ocean carbon cycle autonomously.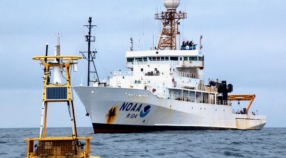 Interactions at the land-sea interface such as coastal upwelling, river discharge, and point source pollution contribute additional complexity to carbon cycling in coastal ecosystems relative to the open ocean.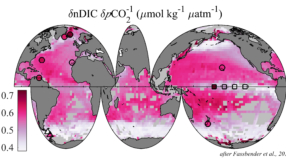 Our group is collaborating with scientists at other institutions to study marine carbon cycle sensitivities and feedbacks using a combination of observational and model data.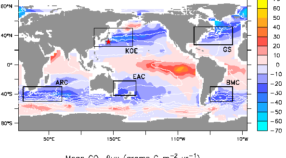 Western boundary current (WBC) regions, such as the Gulf Stream, are highly dynamic with respect to ocean physics, biology, and chemistry and mark the transition between the subtropical gyres and subpolar regions.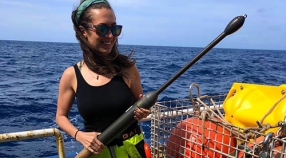 Current updates on various lab happenings