Submarine volcanism cruise logs
The Submarine Volcanism group has traveled to the NE Pacific, the Gulf of California, off the California coast, Hawaii, the Lau Basin, and the south Pacific (Lau Basin, Pacific-Antarctic Ridge and Southern East Pacific Rise) to study mid-ocean spreading ridges, seamounts, and hot spot volcanoes, and continental margin processes. From each of our cruises we have posted daily cruise logs to share our experiences at sea.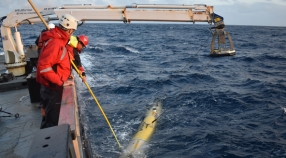 September 4, 2019 – The R/V Rachel Carson just returned from a successful 18-day mapping expedition at Axial Seamount, off the coast of Oregon.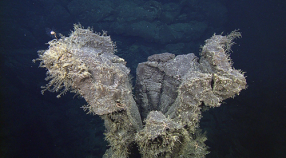 From July 26 to August 16, 2016, MBARI researchers used the R/V Western Flyer and the remotely operated vehicle Doc Ricketts to study underwater volcanoes off the coast of Oregon and Washington. They documented their expedition in stunning photos and daily blog entries.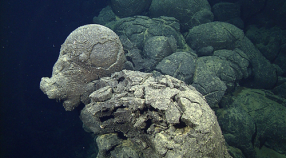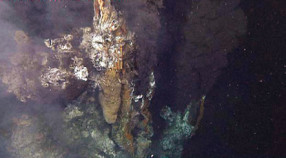 Gulf of California 2012 Expedition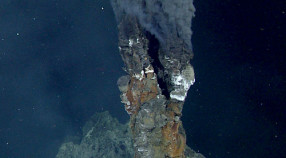 Gulf of California 2015 Expedition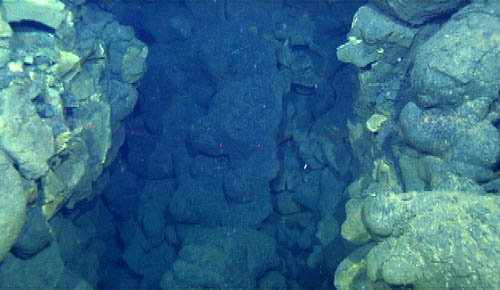 Submarine Volcanism Publications
Béguelin, P.
,
Bizimis, M.
,
McIntosh, E.C.
,
Cousens, B.
,
Clague, D.A.
, (2019).
Sources vs processes: Unraveling the compositional heterogeneity of rejuvenated-type Hawaiian magmas
.
Earth and Planetary Science Letters
,
514
: 119-129.
https://doi.org/10.1016/j.epsl.2019.03.011
Clague, D.A.
,
Paduan, J.B.
,
Caress, D.W.
,
Moyer, C.L.
,
Glazer, B.T.
,
Yoerger, D.R.
, (2019).
Structure of Lo'ihi Seamount, Hawai'i and lava flow morphology from high-resolution mapping
.
Frontiers in Earth Science
,
7
: .
https://doi.org/10.3389/feart.2019.00058
Le Saout, M.
,
Clague, D.A
,
Paduan, J.B.
, (2019).
Evolution of fine-scale segmentation at intermediate-spreading rate ridges
.
Geochemistry Geophysics Geosystems
: .
https://doi.org/10.1029/2019GC008218
Full publications list