A major focus of our laboratory is the response of marine animals and ecosystems to changes in ocean conditions that originate in human activity.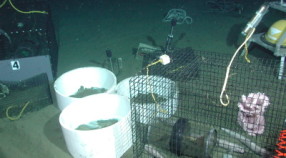 Carbon dioxide emissions to the atmosphere have raised atmospheric CO2 levels far beyond the range of variation known to occur for the past million years, and perhaps as much as 30 million years.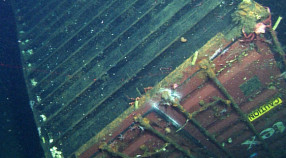 While observing the seabed at 1,300 meters depth during a dive with the ROV Ventana in the Monterey Bay National Marine Sanctuary, researchers discovered a shipping container resting on the seabed.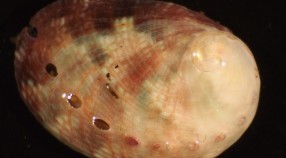 To examine the consequences of ocean acidification and other climate-related changes, we are exploring the potential effects of upwelling-type conditions on abalone populations, with a focus on sensitive early life history phases.
Related Stories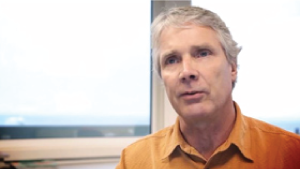 Oct 8, 2014 – The latest and most important scientific findings about ocean acidification have been compiled into a single, 100-page publication. The report was co-authored by Monterey Bay Aquarium Research Institute Senior Scientist James Barry.