The MBARI Sample Archive is a repository for samples collected by MBARI researchers. It contains marine biological and geological specimens, many of which are rare and difficult to collect. The collection is unique in that there is extensive ancillary information associated with the specimens, including annotated video footage, in situ measurements, field observations, and analytical data.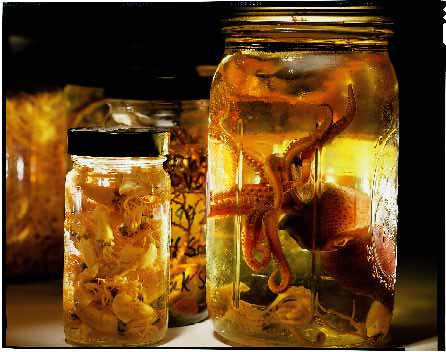 The mission of the MBARI Sample Archive is to provide facilities and protocols for conserving the long-term scientific value of specimens collected at MBARI, and to make the specimens accessible for research and education.
Specimens from the MBARI sample archive are available for further study to MBARI collaborators and external investigators.