Environmental Sample Processor (2G)
During the development of the ESP, several iterations were necessary until we had a stable, working instrument.  We call this instrument the Second-Generation ESP or 2G ESP.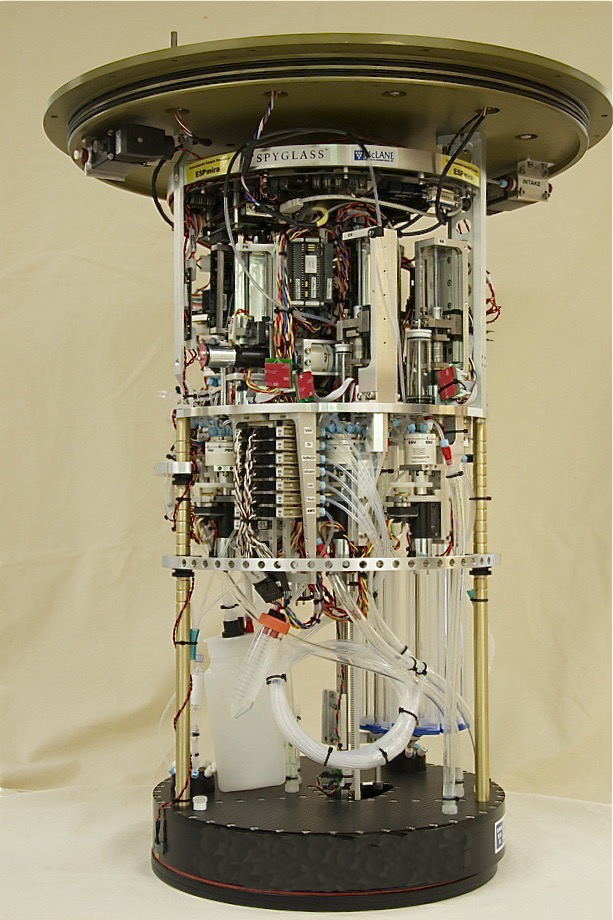 A 2G ESP core.
2G ESP system architecture
There are three major components of the 2G ESP:
The ESP core
Provides power, reagents, and data/control communications
Collects small to moderate sized samples (from milliliters to two liters)
Performs automated sample processing, sample archival, and real-time probe array analyses (sandwich hybridization arrays and enzyme-linked immunosorbent assays).
Analytical modules
Custom analytical devices fitted to the core ESP
Take the sample collected and processed by the core and can perform analyses where small sample volumes dominate (microliters to milliliters)
Currently performing quantitative-PCR
External sampling modules
Meet specialized sampling requirements posed by deep-water environments.
Provide for large sample volume concentration (up to two liters).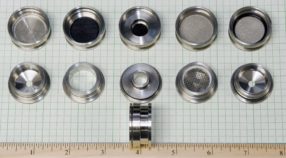 In short, the 2G ESP robotically performs three actions—filter seawater, create a "lysate" (by applying a lytic agent and heat to break open filtered material), and move lysate to the array.