Open ocean biology research
Other MBARI scientists study larger animals, such as jellies, squids, and fishes that drift or swim beneath the ocean surface.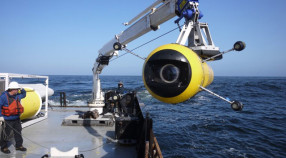 This project has installed a high resolution video camera in the nose cone of the autonomous underwater vehicle (AUV) named Dorado. The purpose is to conduct transects of the deep water in the Monterey Bay to identify the types and quantities of marine life that live there.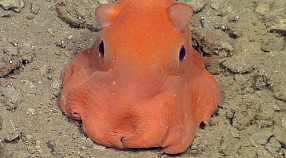 Stephanie Bush is working with the Monterey Bay Aquarium on their exhibit "Tentacles: The Lives of Octopuses, Cuttlefishes, and Squid", that opened in April 2014.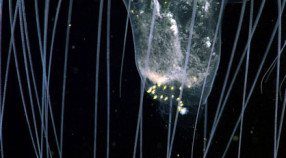 The goal of the food web research is to further describe the complex structure and functioning of the deep sea food web off Central California, with a primary focus on the role of understudied midwater animals.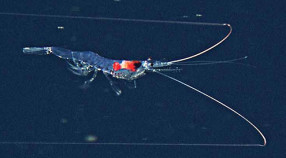 The oxygen content of the entire world ocean is falling. To investigate the consequences of this large-scale change, MBARI scientists are exploring a characteristic attribute of the oceanic water column in Monterey Bay called the oxygen minimum zone (OMZ).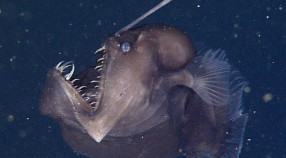 MBARI's midwater time series provides specific data to investigate the natural variability of oceanic communities at depths below the mixed layer.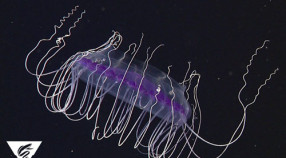 The ocean's midwater zone is dominated by gelatinous predators such as ctenophores, siphonophores, and hydromedusae. Researchers contend that these gelatinous groups will become increasingly abundant as the ocean changes.