Stanford University
Mixing at the Gyre Boundary: Turbulence in the Gulf Stream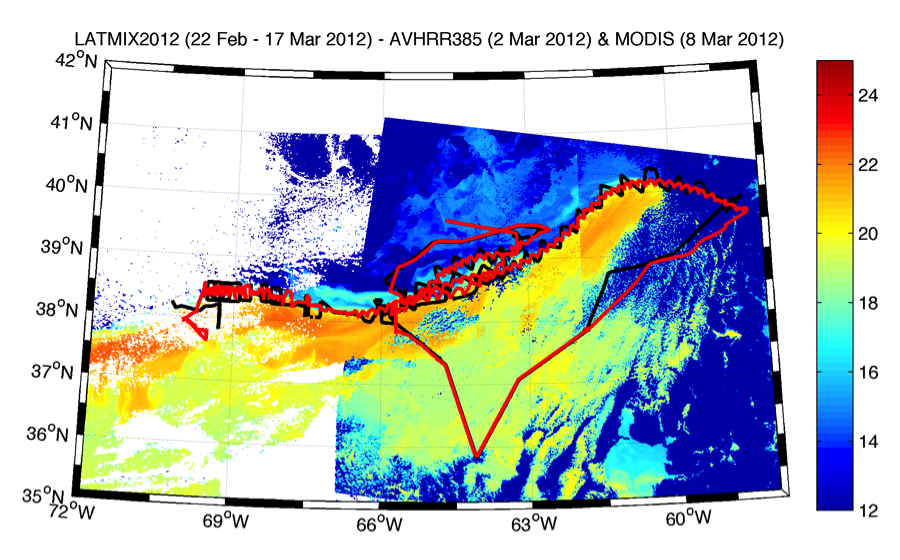 Wednesday, October 7, 2015
Pacific Forum—11:00 a.m.
The Gulf Stream front marks the sharp boundary between the subtropical and subpolar gyres in the North Atlantic. Mixing of the nutrient-replete subpolar waters across this boundary is thought to facilitate a biologically-induced drawdown of atmospheric CO2 in the subtropics. This mixing involves motions on the sub-mesoscale that span 100 m to 10 km in the horizontal. I will describe observations collected in the Gulf Stream that reveal a new form of sub-mesoscale turbulence and how the front acts as a surf zone where internal waves break. These findings are consistent with theoretical predictions and high-resolution numerical simulations of sub-mesoscale flows. We find that lateral mixing on the sub-mesoscale at the front is significant, and, in particular, is large enough to sustain the nutrient supply to the subtropical gyre needed to explain the primary production and carbon sequestration estimated for this region.
Next: October 14—Brent Hughes