Marine ecomechanics: Exploring the biology of ocean acidification, intertidal thermal stress, and nearshore turbulence
Brian Gaylord
Bodega Marine Laboratory and Department of Evolution and Ecology
University of California, Davis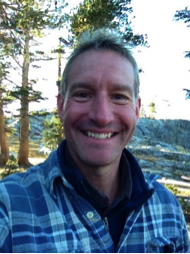 Wednesday, October 5, 2016
Pacific Forum—11:00 a.m.
Physical processes influence organisms and their ecology in innumerable and intriguing ways. I will discuss three examples from the marine realm where environmental physics play a potentially important role in the performance and success of shoreline species. Ocean acidification, a global-scale perturbation to the chemistry of seawater, alters predator-prey interactions between sea stars and grazing snails through changes in behavior. Warm temperatures at low tide are a recognized source of physiological stress for coastal invertebrates, but are modified within dense aggregations of organisms like mussels; resultant thermal extremes can be both ameliorated and exacerbated. Intense fluid turbulence, such as that characteristic of wave-swept coasts, shifts the manner in which larvae of sea urchins and sand dollars respond to chemical cues that induce their settlement to the seafloor. The latter phenomenon has implications for the ability of larvae to efficiently locate suitable habitat for settlement.
Next: October 19, Cindy Piskaln