Ocean circulation and algal blooms
Oceanographers study how changes in ocean circulation affect populations of microscopic marine algae. Much of this work involves using satellites, autonomous underwater vehicles, and other state-of-the art tools. These new tools allow scientists to continuously monitor ocean chemistry, biology, and currents, all of which vary dramatically over space and time.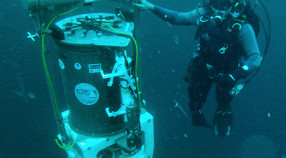 Jun 1, 2015 - In May 2015, as part of a large-scale experiment, ocean researchers measured some of the highest concentrations of harmful algae and their toxin ever observed in Monterey Bay.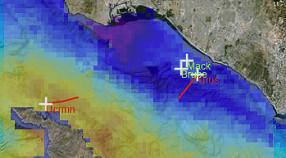 May 21, 2014 – It's now late May and the spring 2014 ECOHAB field experiment is winding down. Researchers from the University of Southern California (USC) are still conducting occasional surveys of the San Pedro Bay, but the rest of the instruments have been recovered.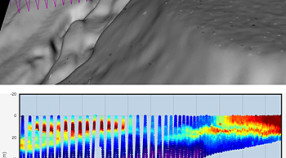 Apr 9, 2014 – In late March 2014, like stealthy electronic sharks, two underwater gliders began cruising the ocean in and around San Pedro Bay, off Southern California. But instead of looking for a meal of fish or sea lions, these robotic vehicles were looking for signs of microscopic algae.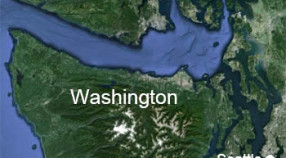 Aug 1, 2013 – Washington state is one of the nation's most prolific areas for shellfish harvesting and aquaculture. Yet, as in many other areas, Washington's shellfish may cause seafood poisoning when certain types of harmful algae or bacteria become abundant in local waters.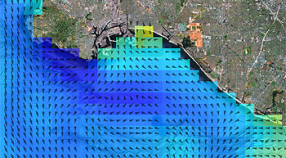 Mar 20, 2013 – Killing wildlife and occasionally sickening people, harmful algal blooms can be more than just a nuisance. But predicting these blooms is difficult—even more difficult than predicting the weather—because blooms result from a dynamic interaction between both physical and biological processes.