Coastal changes resulting from
dam removal–Elwha River, Washington
Jonathan Warrick
United States Geological Survey
Pacific Coastal and Marine Science Center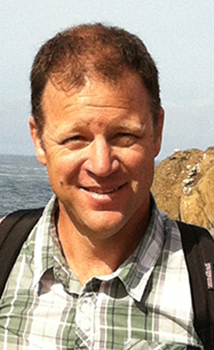 Wednesday, November 9, 2016
Pacific Forum—11:00 a.m.
Dam removal in the United States is increasing as a result of structural concerns, sedimentation of reservoirs, and declining riverine ecosystems. The largest dam removal project in history involved the deconstruction of two dams on the Elwha River in Washington, USA, with the intention of restoring salmon spawning runs. During the first five years of dam removal—from September 2011 to August 2015—more than 19 million tonnes of sediment was eroded from the former reservoirs, transported downstream, and deposited in the river's delta and on the adjacent seafloor. Here I will describe the rapid and large-scale changes that occurred in the river, estuary, and nearshore regions as a response to the dam removal process, including a new delta landform that extends ~500 meters offshore of the former river mouth. Additionally, I will summarize the ecological effects of this project, including the renewed salmon runs in Olympic National Park.
Next: December 7, Aaron Marburg