Oregon Health and Science University
Characterizing biogeochemical hotspots of the Columbia River coastal margin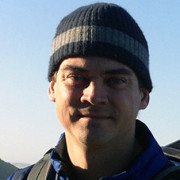 Thursday, November 18, 2015
Pacific Forum—10:00 a.m.
The physical environment of the Columbia River coastal margin is defined by enormous river discharge, strong tides, and seasonal coastal upwelling. Fast currents and steep gradients in water chemistry occur across the river to ocean boundary. Accurate assessment of ecosystem functions is hampered by the inherent variability across temporal and spatial scales, yet is critical to the stewardship of natural resources such as endangered Pacific salmon stocks. In collaboration with regional partners, the NSF Science and Technology Center for Coastal Margin Observation and Prediction has established a comprehensive physical and biogeochemical sensor network that spans the coastal margin, from 140 miles inland to the plume and coastal ocean. This technological achievement has facilitated multidisciplinary research on ecosystem-scale processes resulting from hotspots of microbial biogeochemical transformations. The sensor network also supports food-web research that informs stewardship activities aimed at mitigating threats to salmon caused by climate change, habitat loss, changing ocean chemistry, and pollution.
Next: December 2—Peggy Stap