Autonomy and fault diagnostics of nonlinear (real!) systems
C. 'Nat' Nataraj
Mr. and Mrs. Robert F. Moritz, Sr.,
Endowed Professor in Engineered Systems
Director, Villanova Center for Analytics of Dynamic Systems (VCADS),
Villanova University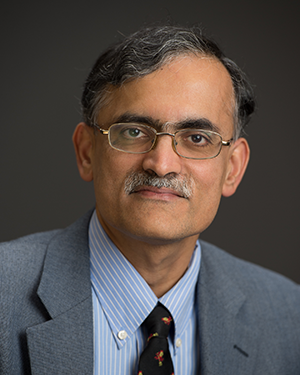 Wednesday, Nov 1, 2017
Pacific Forum—11:00 a.m.
This seminar will discuss two different topics: unmanned system control and diagnostics, both of which are fundamentally related to autonomy.
First, I will discuss some interesting aspects of dynamics and control of unmanned surface vehicles including the development of a novel control algorithm. Also discussed will be my experience with RobotX, the premiere autonomous surface vehicle competition organized by the Association for Unmanned Vehicle Systems International (AUVSI).
The second part of the seminar will focus on diagnostics, or the problem of detecting faults in real systems before they become catastrophic. Real systems are nonlinear and complex, and hence this problem has proved to be quite intractable by traditional methods. The key problem is to detect even subtle changes in dynamics leading to robust fault detection. I will discuss some intriguing techniques we have been developing at VCADS, which are based on extracting appropriate features of nonlinear behavior of dynamic systems for fault diagnostics.
Next: Elliot Hazen