Monitoring instrumentation suite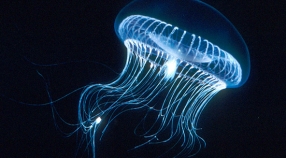 March 6, 2019 – Scientists at MBARI recently found a way to identify several groups of glowing marine organisms by the light they produce.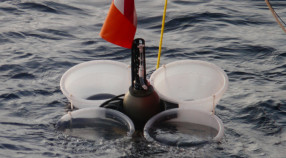 Sediment traps are used to collect sinking organic matter as it descends toward the seafloor. Most sediment traps are moored in one location, but Lagrangian sediment traps drift with the currents.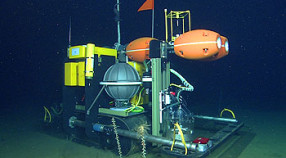 The Benthic Rover autonomously transits the seafloor taking measurements of sediment community oxygen consumption, which the lab uses to calculate organic carbon demand.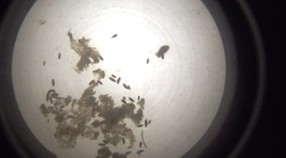 The SES is a sediment trap that images the sample rather than collecting it, allowing for a temporal resolution of hours rather than days, and more detailed analysis of sediment components.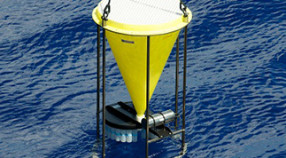 Sediment traps collect the samples needed for the lab's measure of particulate organic carbon. The sample is split into portions for microscopy, pigment analysis and carbon analysis.