SeaCharger: An autonomous boat tackles the Pacific
Damon McMillan
Blue Trail Engineering
Longmont, Colorado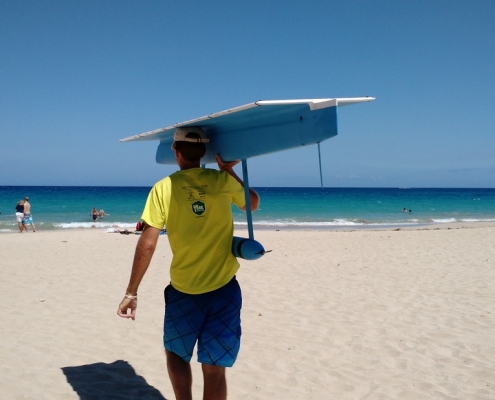 July 10, 2019
Pacific Forum—11:00 a.m.
In 2016, the homebuilt, solar-powered autonomous boat SeaCharger launched from Half Moon Bay, California, on its way to Hawaii. Forty-one days later, much to the surprise of just about everyone, SeaCharger pulled into a harbor on the Big Island with barely a scratch. After some reprogramming and barnacle removal, SeaCharger put out to sea again, this time with New Zealand in its sights. A broken rudder and propeller finally left it dead in the water, but not until it had gotten to within 650 kilometers (400 miles) of New Zealand. In total, SeaCharger traveled a quarter of the distance around the globe in 150 days.
SeaCharger's builder, Damon McMillan, will discuss the motivation behind this project, technical details of the boat, the process of building and testing SeaCharger, and finally the excitement of the voyage itself. He will conclude with lessons learned and an outlook on the future of amateur ocean exploration.
Next: July 17—Amanda Wozniak, Amazon Robotics