Media Advisory
14 February 2008
MBARI researchers speak out on ocean acidification
Most discussion on the impacts of climate change in the oceans has focused on sea level rise. Less well known to the public and policy makers is the continuing decrease in ocean pH resulting from increasing carbon dioxide (CO2) in the atmosphere. Such "ocean acidification" will affect marine life across the globe and throughout the food chain. The implications for social policy could be enormous.
On Friday, February 15, 2008, several MBARI researchers will speak at the annual meeting of the American Association for the Advancement of Science in Boston, Massachusetts. They are part of a panel discussion titled, The Other Carbon Dioxide Problem: Ocean Acidification. This panel will discuss some of the chemical and biological processes involved in ocean acidification, as well as previous ocean acidification events in Earth's history and cutting-edge experiments to determine how acidification may affect marine life today and in the future.
This panel was organized by MBARI social scientist Judith T. Kildow, who also directs the National Ocean Economics Program. Kildow, along with MBARI chemist Peter Brewer and marine ecologist James Barry, are principal investigators on an MBARI project examining the fate of the ocean in a high-CO2 world. Kildow's role in this project is to assess the policy and economic implications of the other scientists' findings. The first social scientist at MBARI, Kildow is integrating marine policy and coastal and ocean economics into the institute's marine science and engineering research.
As one of the panel speakers, Brewer will present a talk titled, Designing Experiments to Predict the Impact of Rapidly Changing Ocean Chemistry. In his talk, Brewer will show how increasing concentrations of atmospheric carbon dioxide cause seawater to become more acidic. Brewer will also highlight new research that suggests where and when the biological impacts of ocean acidification are most likely to occur. His work shows that significant acidification may turn some existing low-oxygen zones in the ocean into even harsher, more stressful environments.
Other speakers on this panel include Ulf Riebesell from the Leibniz Institute of Marine Sciences (Marine Biota Sensitivities to Ocean Acidification: Risks and Uncertainties) and Andrew H. Knoll of Harvard University (Environmental Perturbation and Biological Responses in Earth History. Two other researchers on the panel are not presenting talks, but will provide commentary on the other speakers' findings. These "discussants" are Carl Safina of the Blue Ocean Institute and James Barry of MBARI.
Barry is a benthic ecologist who has studied the effects of climate change and carbon dioxide in the ocean for over 15 years. Among other projects, Barry's lab is currently investigating the tolerance of deep-sea marine invertebrates and microbes to changes in carbon dioxide and ocean acidity.
Details on the AAAS panel:
The Other Carbon Dioxide Problem: Ocean Acidification
90-Minute Symposium (090-141)
Friday, Feb 15, 2008; 8:30 AM -10:00 AM
Hynes Convention Center, Second Level, room 208
2008 AAAS Annual Meeting, Boston Massachusetts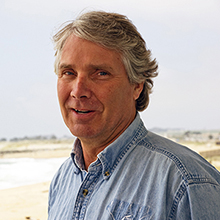 Senior Scientist & Benthic Ecologist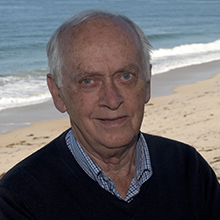 Senior Adjunct/ Ocean Chemist
For additional information or images relating to this article, please contact: Kim Fulton-Bennett
831-775-1835, kfb@mbari.org