MBARI 2008 Annual Report highlights cabled observatory, biodiversity, CO2 studies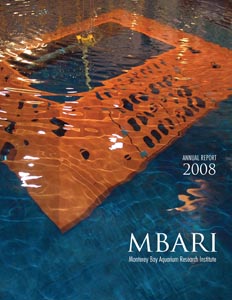 Not just a dry accounting of the year's achievements, MBARI's 2008 annual reports contains colorful illustrations and nontechnical articles on selected research projects that took place during the year. The lead article covers the design, development, construction, and successful operation of the new Monterey Accelerated Research System (MARS) cabled observatory. A second story describes one of the first instruments to be connected to the MARS observatory—a system for monitoring the effects of carbon dioxide on seafloor life. Other articles describe research on the tiniest organisms in the ocean, the formation of submarine canyons, and the biodiversity of marine life.
The most recent Annual Report's are available online as a PDF file.