The Gulf of Mexico Research Initiative: A new research paradigm
Chuck Wilson
Gulf of Mexico Research Initiative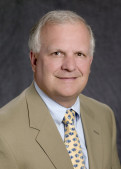 Wednesday, May 4, 2016
Pacific Forum—11:00 a.m.
The Gulf of Mexico Research Initiative (GoMRI) was established to administer a $500 million research fund committed by BP to understand the fate and effects of the 2010 Deepwater Horizon oil spill. Led by an independent Research Board GoMRI has implemented five major peer-reviewed, theme-based competitions in- cluding an alternating mix of large consortia and small investigator teams; over $350 million have been awarded to date.
GoMRI has created extensive data management and outreach programs. It established policies for the required and timely submissions of data to existing national databases and a dedicated data discovery engine so that data collected or generated will be available to all interested and preserved for the future. Outreach efforts include consortia specific programs, an active central web portal for search of, access to and exchange of information and a centralized outreach program. The GoMRI construct offers a new paradigm for the conduct of research.
Next: May 11, Frank Fish