Lamont-Doherty Earth Observatory, Columbia University
From molecules to rates: Measuring microbial fluxes in carbon and phosphorus cycling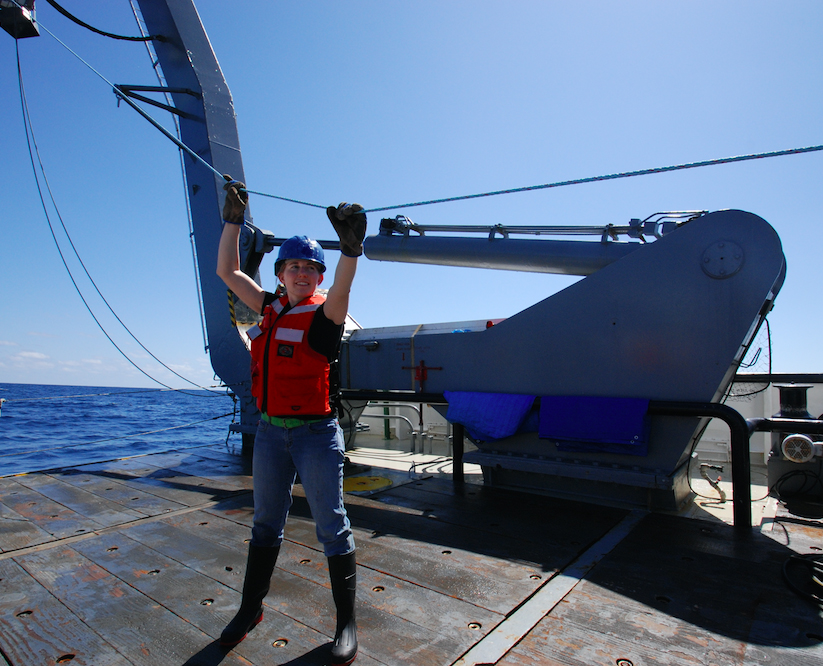 Monday, May 18, 2015
Pacific Forum—11:00 a.m.
Marine microbes are responsible for roughly half of the global annual carbon fixation and oxygen production; and yet our methods for directly connecting measurements of chemical fluxes with the activity of specific groups of microbes in the environment are relatively limited. Using multiple experimental approaches; the microbial sources suite of intact polar membrane lipids were determined, enabling the use of these biochemicals as tools that can link the identity of microbes with measurements of chemical fluxes in the ocean. The production rate of these membrane lipids were used to investigate the role of heterotrophic bacteria in the ocean carbon cycle with results indicating that heterotrophic bacteria are likely playing a faster more dynamic role in the ocean carbon cycling than previously thought. Expanding on these cutting-edge techniques, microbial phosphorus cycling was explored, and heterotrophic bacteria were found to play a dominant role.
Next: May 20—Benjamin Van Mooy