Photogrammetry and virtual reality
Greg Downing
xRez Studio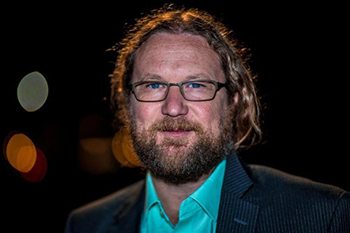 Wednesday, March 29, 2017
Pacific Forum—11:00 a.m.
In this seminar I will describe and demonstrate some recent photogrammetric and laser scanning virtual reality (VR) experiences in the Vive VR headset. You are welcome to try on a headset and see projects from an Egyptian tomb and Icelandic landscapes with objects that you can toss around the room, and another project from the Smithsonian American Art Museum. You can also take a look at an in-progress underwater experience from work with the University of Southern California's Wrigley Institute.
Watch this video for a preview: https://vimeo.com/206155159.
Next: April 19, Drew Harvell