From Sea Ice and Phytoplankton to Science Philanthropy
Kate E. Lowry
Science Philanthropy Alliance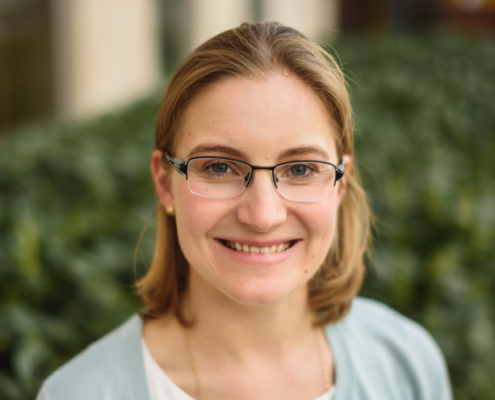 January 9, 2019
Pacific Forum—11:00 a.m.
Spring phytoplankton growth in polar marine ecosystems is limited by light availability beneath ice-covered waters, particularly early in the season prior to snowmelt and melt pond formation. In the first part of this talk, I will present research conducted at Stanford University and Woods Hole Oceanographic Institution to explore the role of convective mixing within refreezing leads of open water in inhibiting spring phytoplankton bloom development in the Arctic sea ice zone.
Next, I will describe my work as an ocean and climate science fellow at the Science Philanthropy Alliance, a non-profit organization with a mission to increase private support for basic science. The Alliance works with new and established philanthropists to dedicate a portion of their philanthropy to fundamental scientific research. The second part of the talk will explore the current impact of philanthropy, strategies and priorities of private funders of scientific research, and emerging trends in science philanthropy, with an emphasis on ocean and climate science.
Next: January 16 — Erika Woolsey, The Hydrous