National Science Foundation
Talk the talk: Effective science communication and why it matters (to everyone)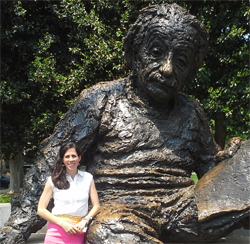 Thursday, July 30, 2015
Pacific Forum—11:00 a.m.
Effective science communication is more important now than it has ever been. Much of science communication is about sharing information with the general public for the sake of discovery and exploration, but there are potential broader societal impacts of communicating science to the public at large, as well as to specific audiences. For example, learning about the science of evolution may be correlated with a young person's decision-making about matters of human health or one's inclination to engage in eco-conscious behaviors. Politicians' understanding of science can influence policy and government spending. The role of science in society has amplified the voices discussing and debating socio-scientific issues—especially on social media—but who should be "talking the talk" about science and who really needs to listen?
Next: August 5—Alison Haupt