Natural Resources Defense Council
Fish Tales: Ontogeny of a scientist advocate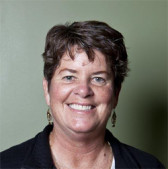 Wednesday, July 15, 2015
Pacific Forum—11:00 a.m.
I have always loved fish and I have an intense interest to understand how things work. I attended graduate school to pursue my passion in both. But with productive research and journal articles aside, what I learned from my studies extended well beyond my experimental results and drove me to a less traditional career path in environmental science and policy. My work still starts with science; it's a powerful tool with strong applications beyond the classroom, lab, or field. But, after fifteen years I learned lessons that best inform, connect, and augment my work, perspectives, and motivation. Join me as I share stories about a Filipino fish farmer, a little fish that refused to swim, government agencies charged with developing science-based regulations, and a federal judge struggling to connect science with the law.